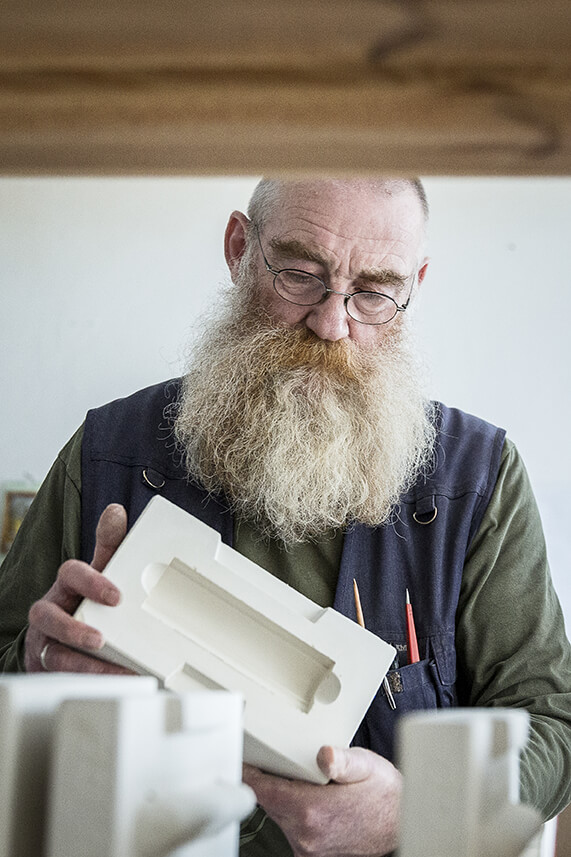 Modelling, pressing, shaping, drying, firing, glazing and firing again – before a product leaves our house, it passes through many hands, is processed, tested, approved. Our wall tiles, floor tiles and special productions for restoration not only look like they did 100 years ago, they are also made that way.
A multitude of corner solutions and spandrels for our tiles enable an all-ceramic solution entirely without modern building products such as metal rails.
INTERVIEW WITH FOUNDER TOMAS GRZIMEK
»IT'S THE LONGING FOR THE INDIVIDUAL«
Tomas Grzimek comes from a family of artists. More than 25 years ago, he founded the ceramic manufactory GOLEM. Today, he supplies architects and designers worldwide with his handmade Art Nouveau tiles.