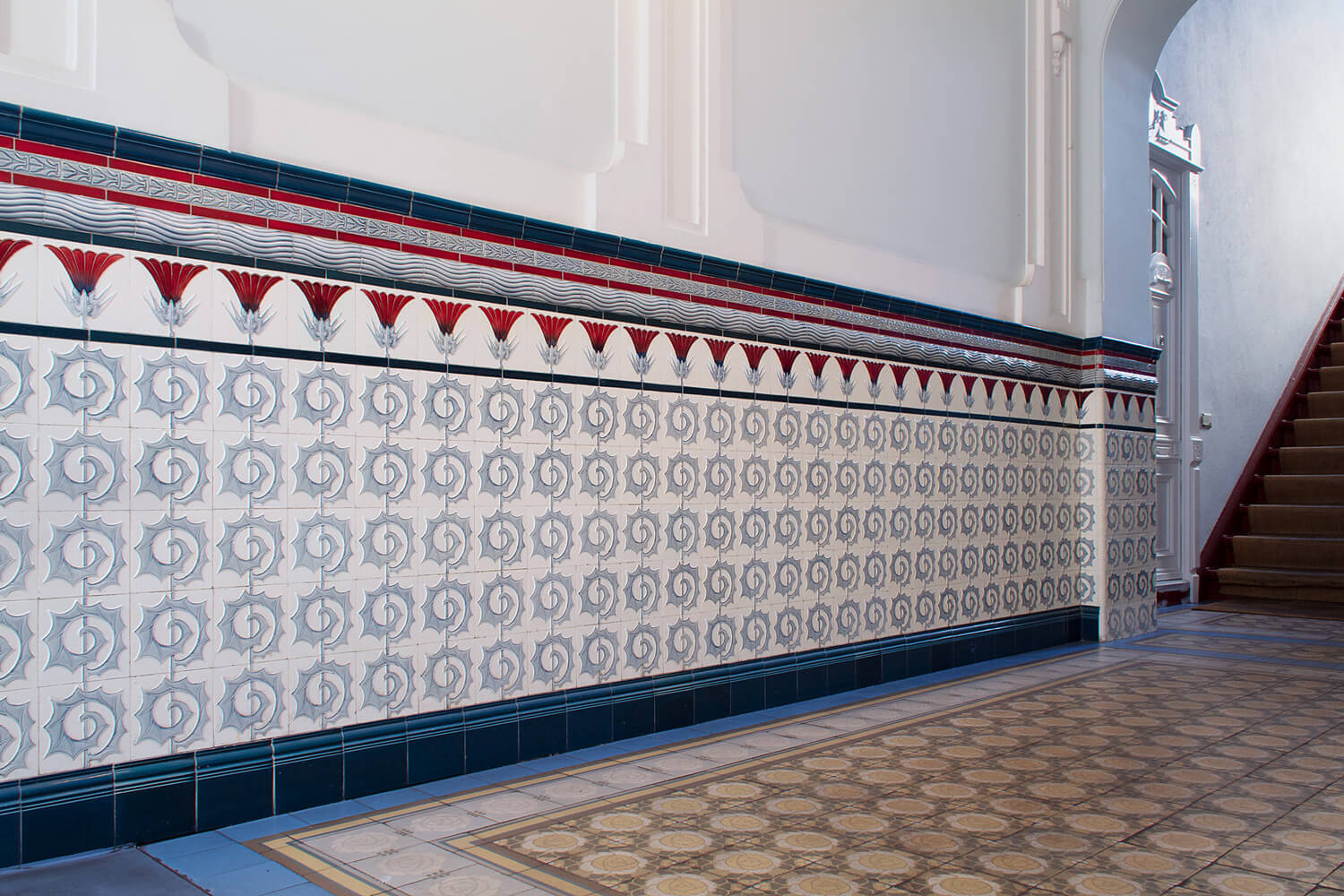 Historic house entrance Pankow, Berlin
Partial restoration of the original Art Nouveau panelling in a house entrance in Berlin-Pankow.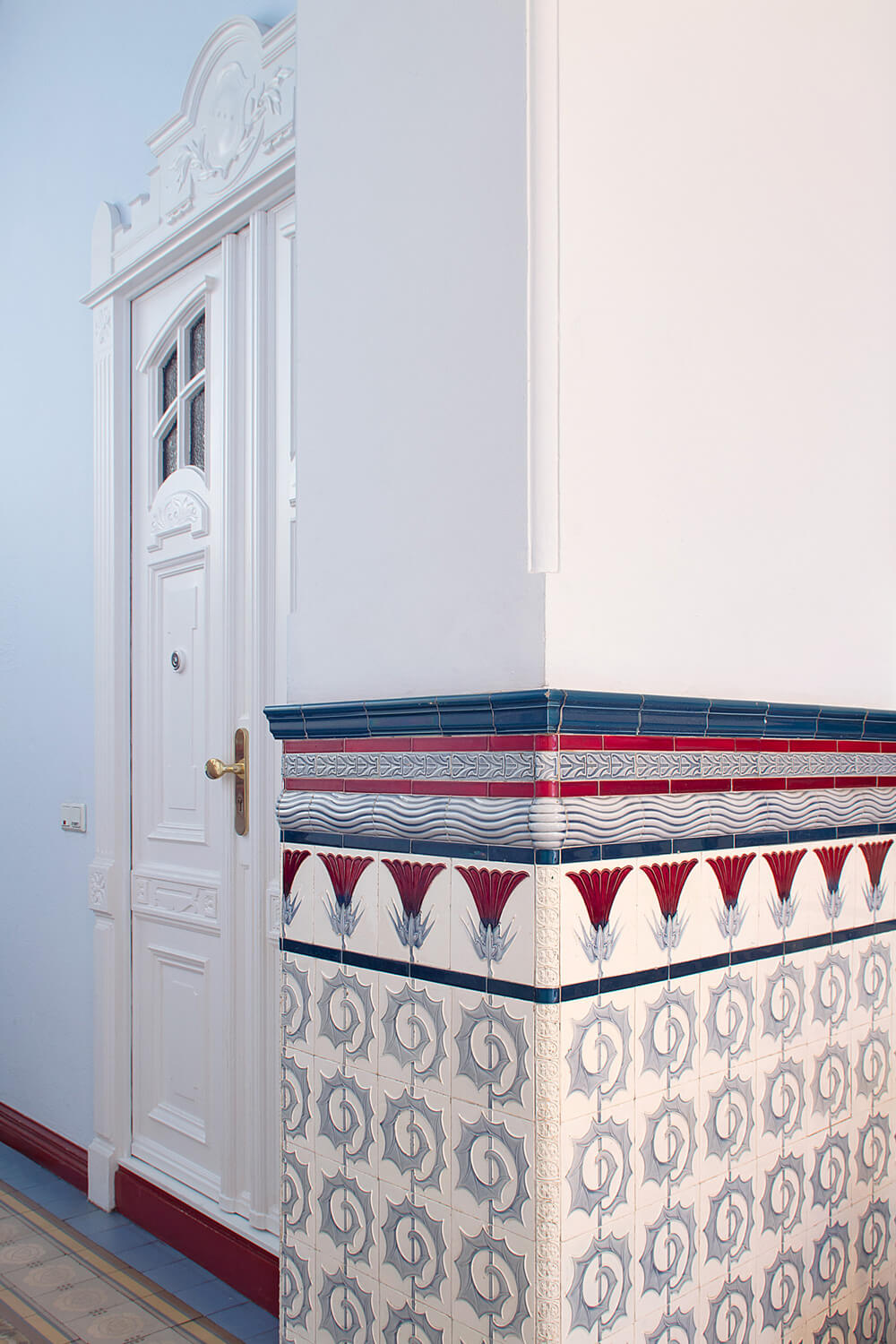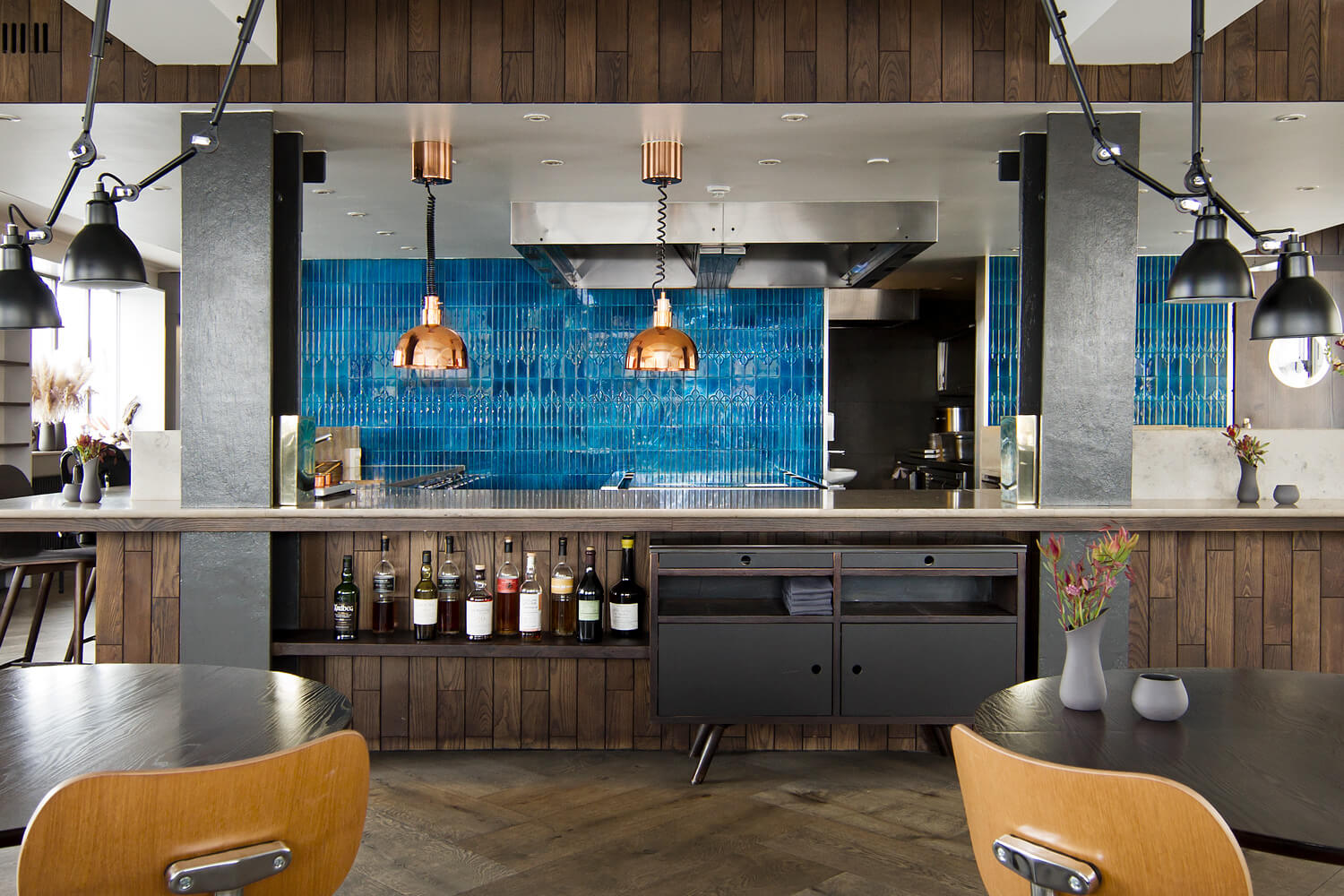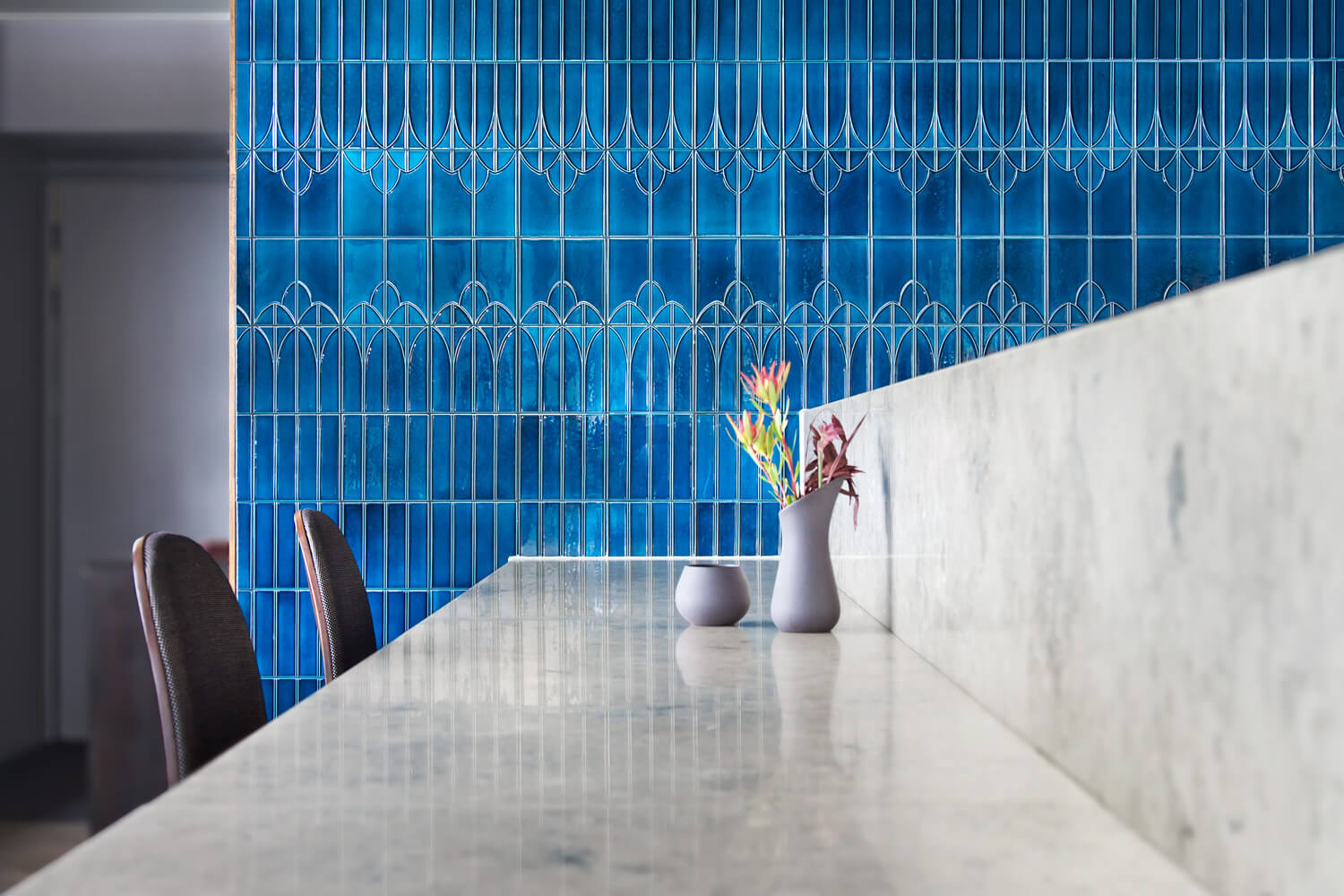 Restaurant "The Standard", Copenhagen
A former ferry terminal, planned in the 1930s by Kristoffer Nyrop Varming, has for some years now housed three restaurants, two bars and a jazz club. The open kitchen with adjoining bar and dining area was renovated with GOLEM wall tiles F 139 a, b and c (Original design: Villeroy & Boch, 1904) in glaze no. 653.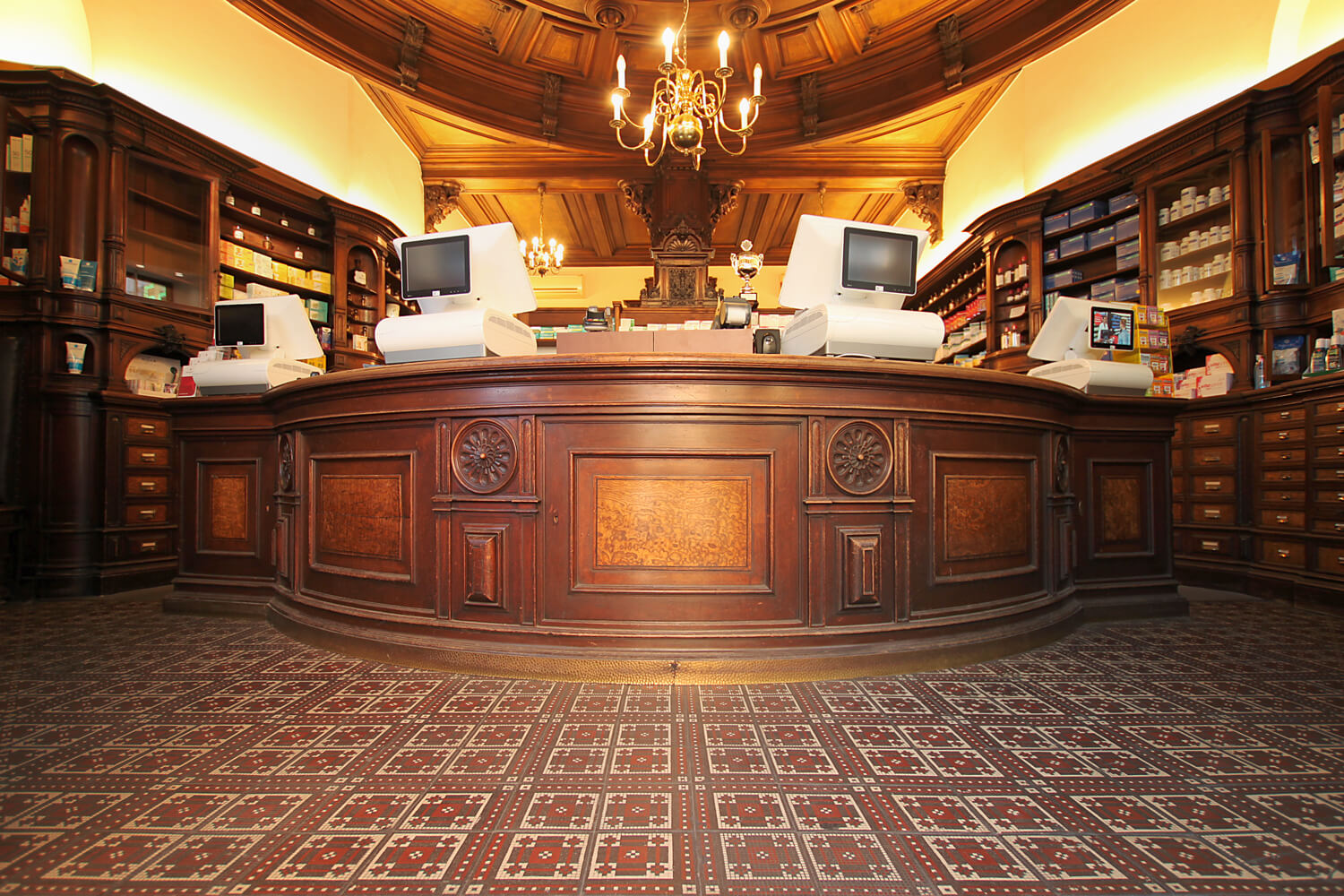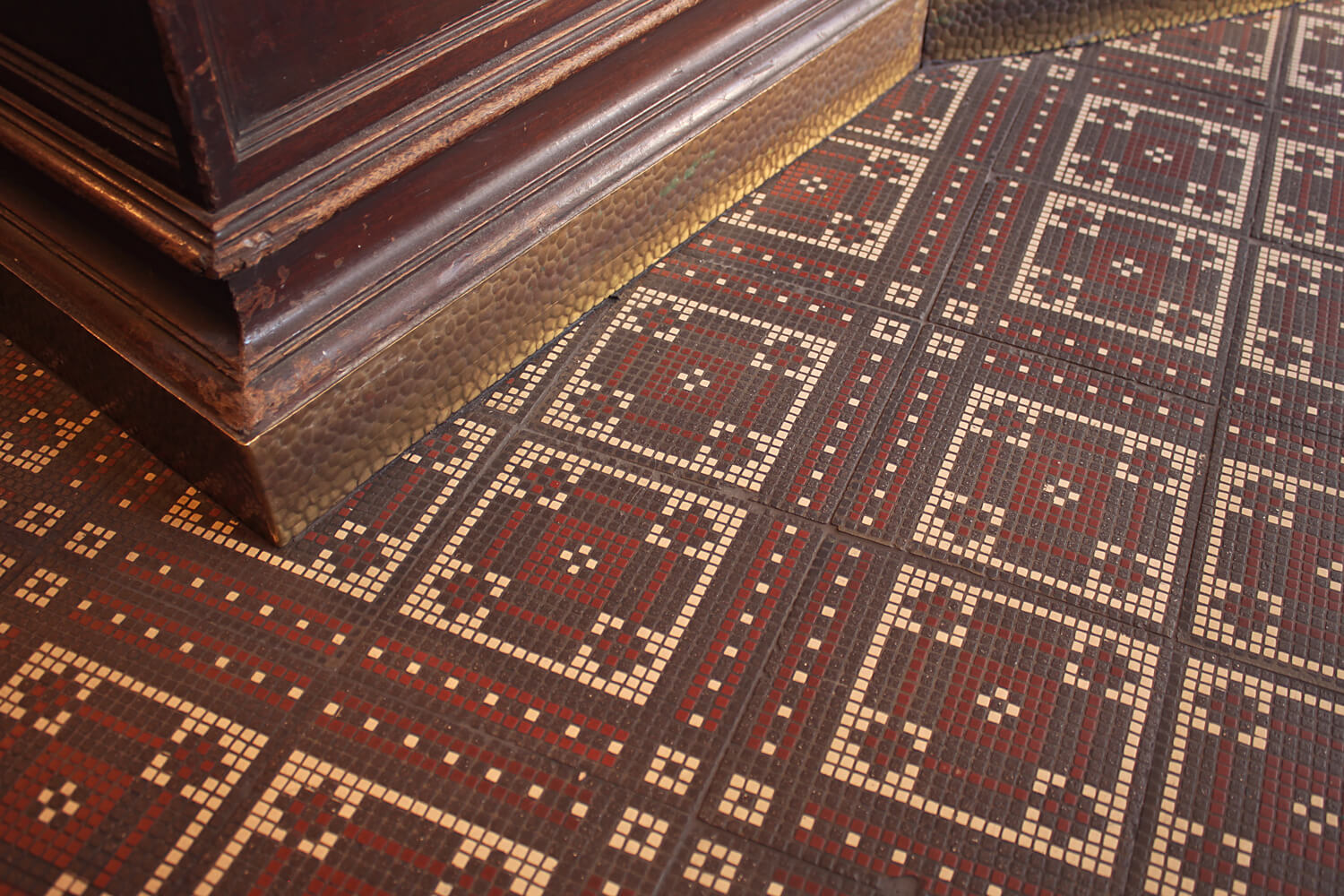 Rothe Pharmacy, Berlin
The "Rothe Apotheke", founded in 1732 and listed since the 1960s, is located in the heart of Berlin and is the oldest pharmacy of the city. Its very special charm lies in its original preserved historical interior. For the renovation of the 19th century floor with Mettlach tiles, GOLEM reproduced the original multi-coloured inlaid floor tiles with embossed mosaic relief.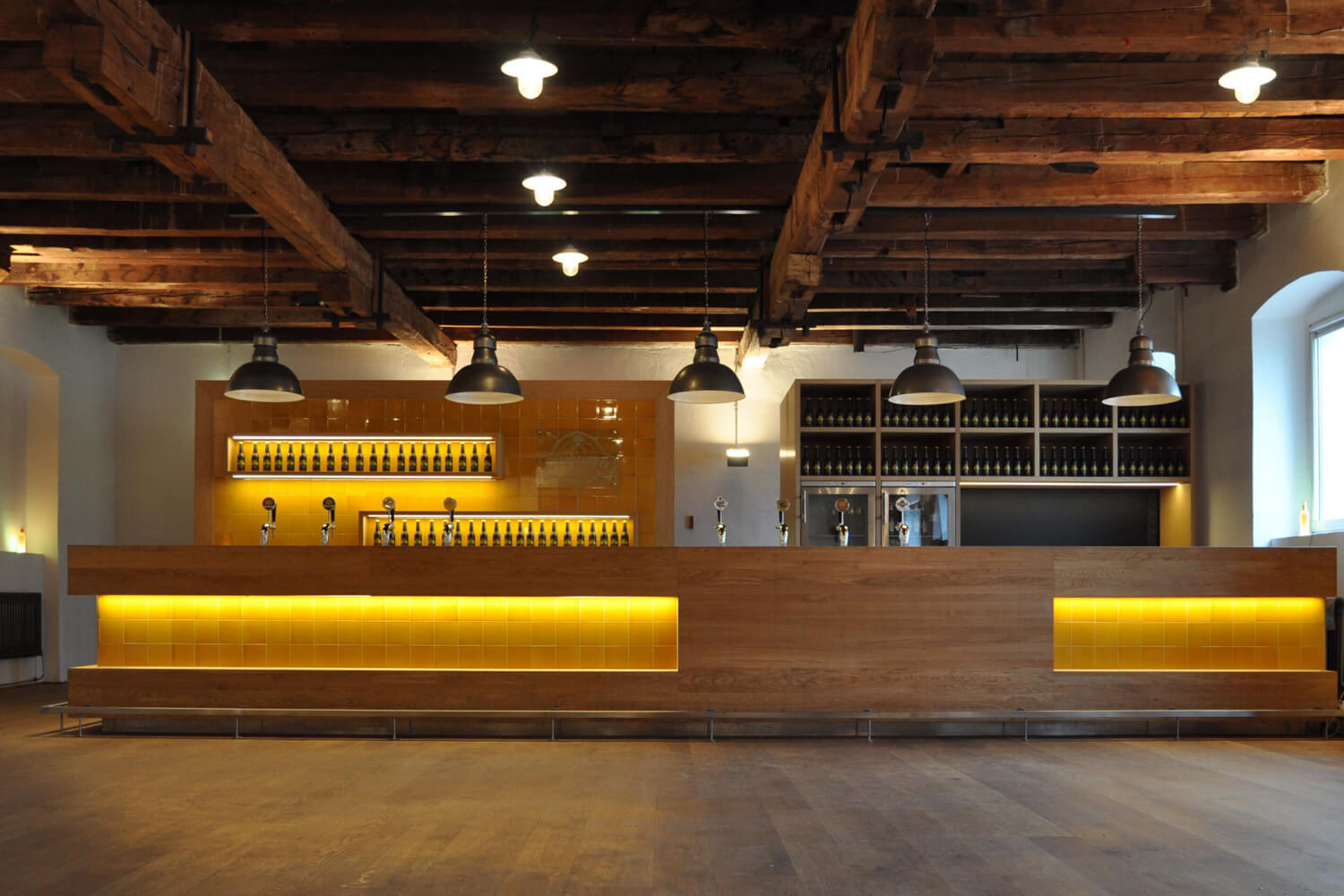 Ottakringer Brewery, Vienna
GOLEM developed a "beer yellow" glaze for the bar at the Ottakringer brewery in Vienna – wall tile F 10.575.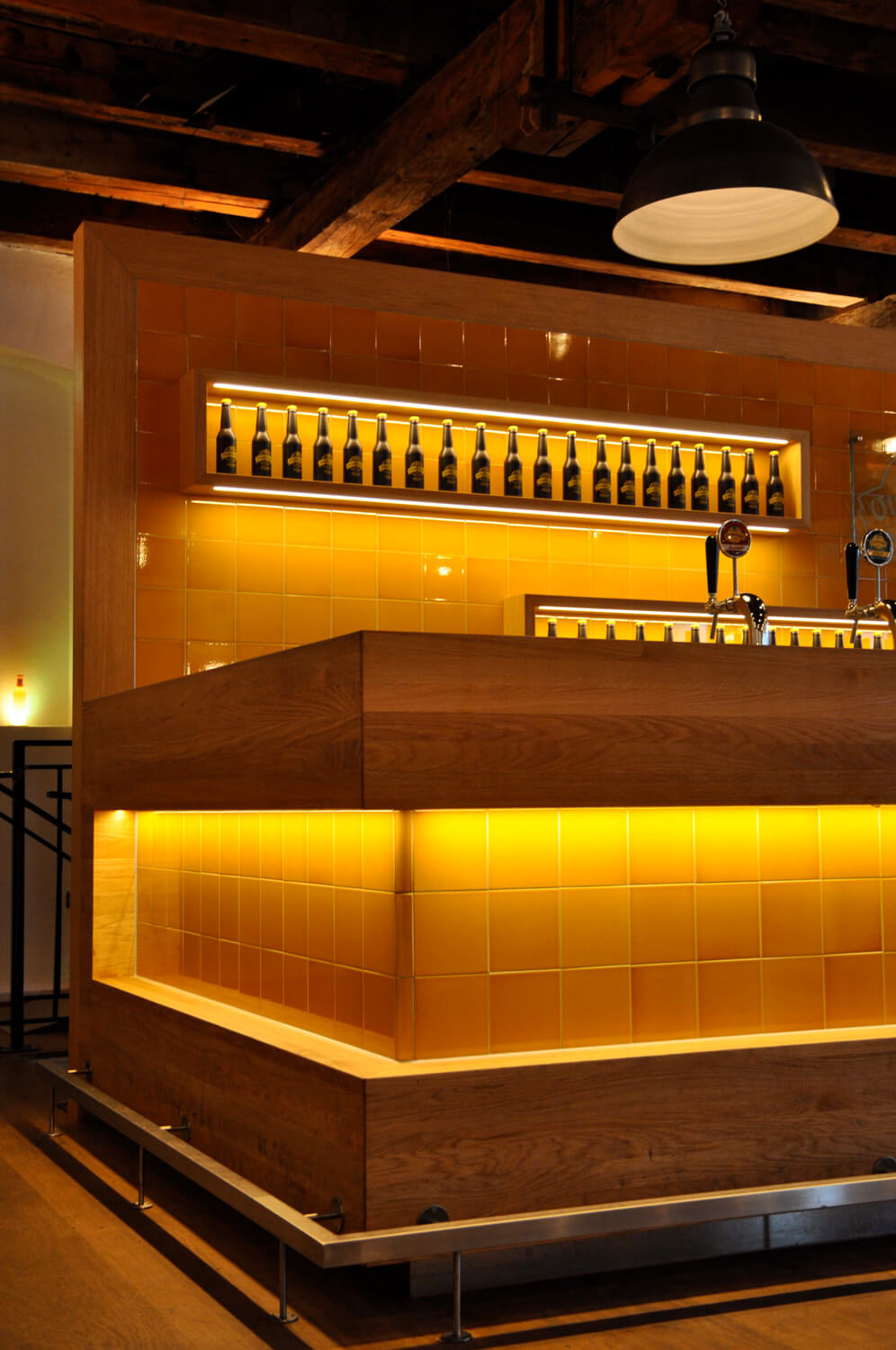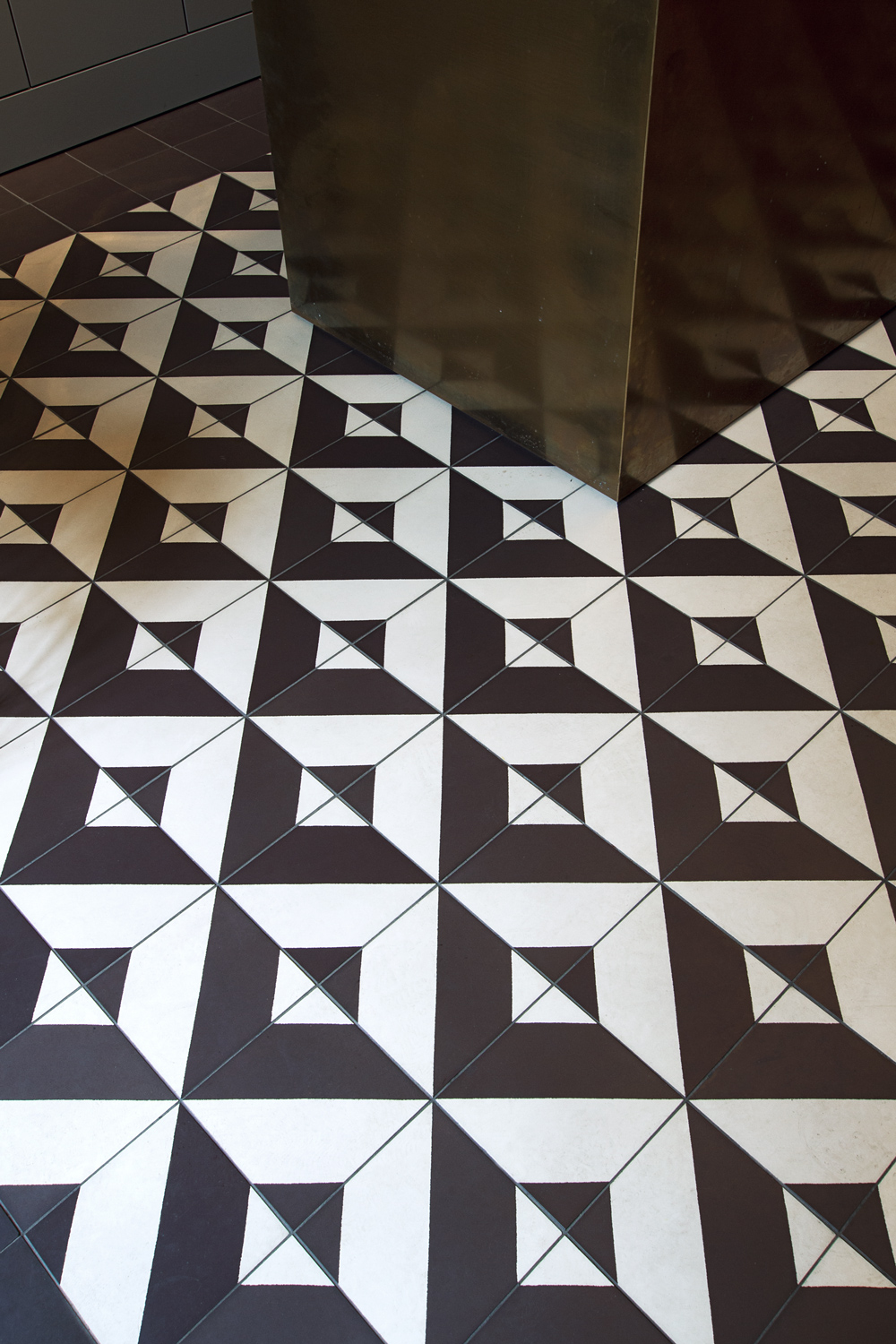 Sawade, Berlin
Our SF 209 11/3 floor tiles at Sawade's flagship store in Berlin's Hackesche Höfe courtyard complex
Project design: Flachsbarth Schultz, 2016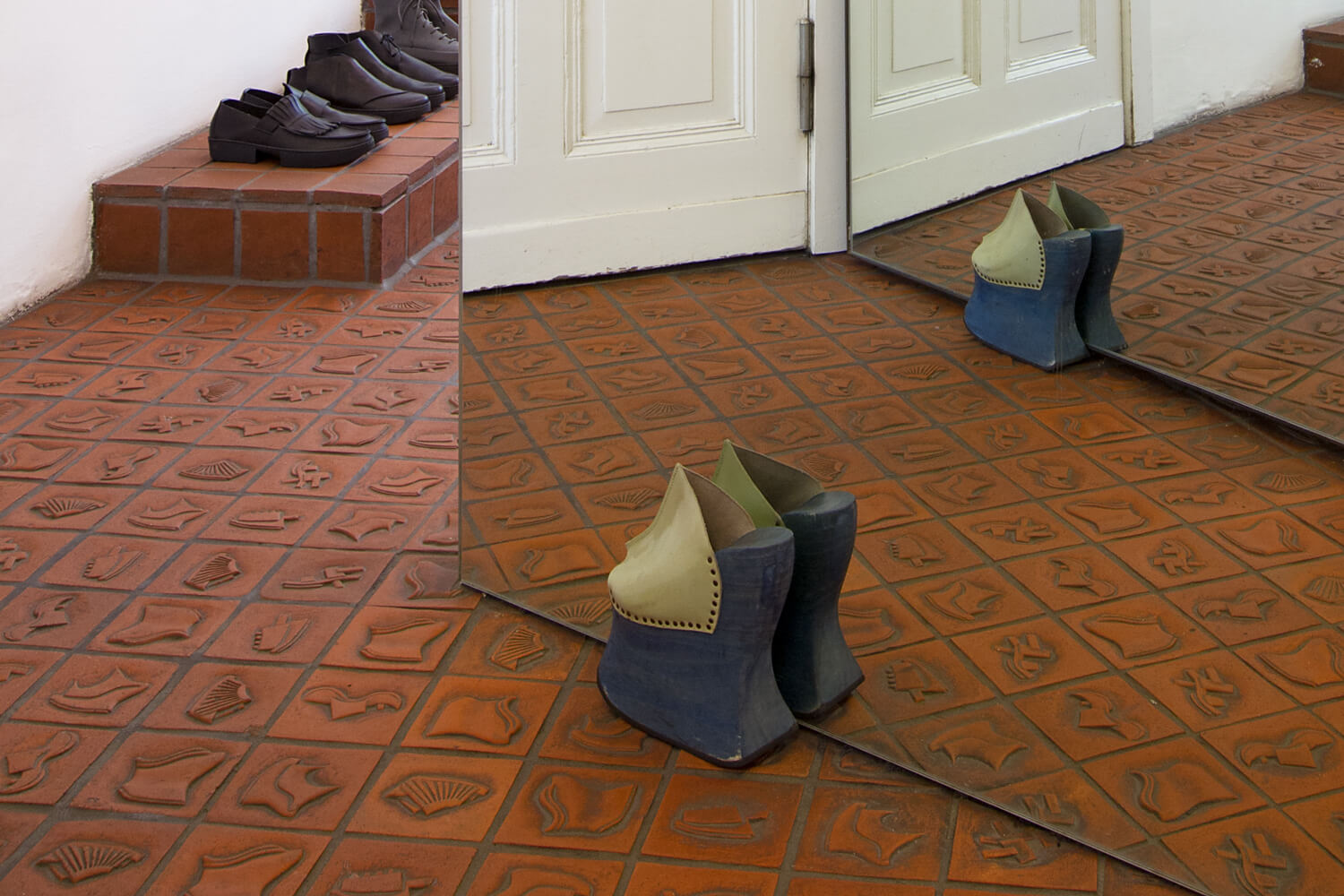 Trippen
For the stores of the shoe company trippen in Paris, New York, Cologne and Berlin, designs of floor plates with motifs of the name-giving shoes were realized.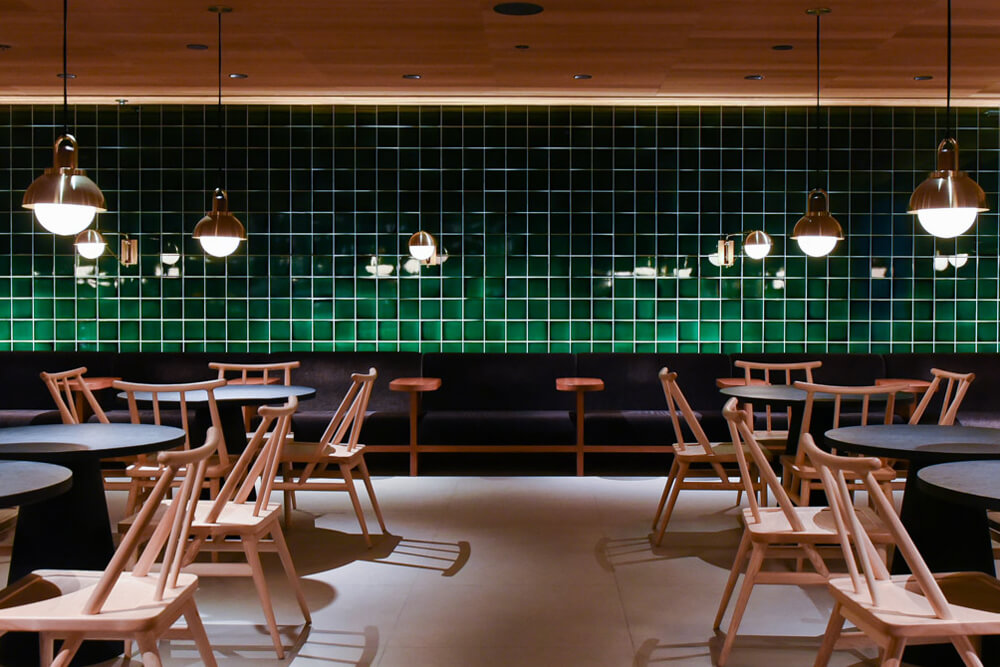 F 10.7 in bespoke size used as a stylistic element in the airport restaurant
Project design: Studio Ilse, 2014
Historic house entrance Hausvogteiplatz, Berlin
Partial restoration of the original Wilhelminian Gründerzeit panelling in a house entrance at Hausvogteiplatz in Berlin-Mitte.