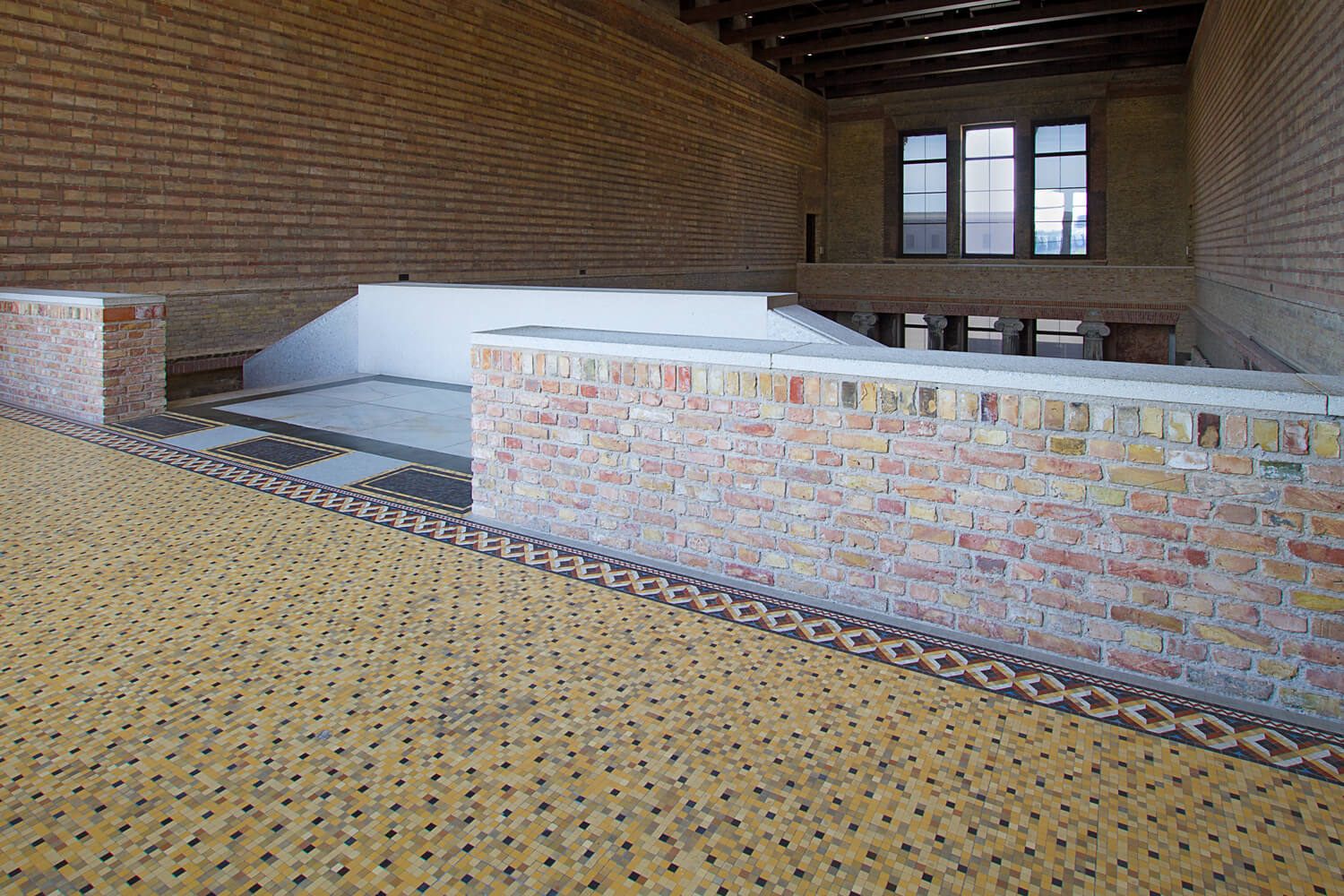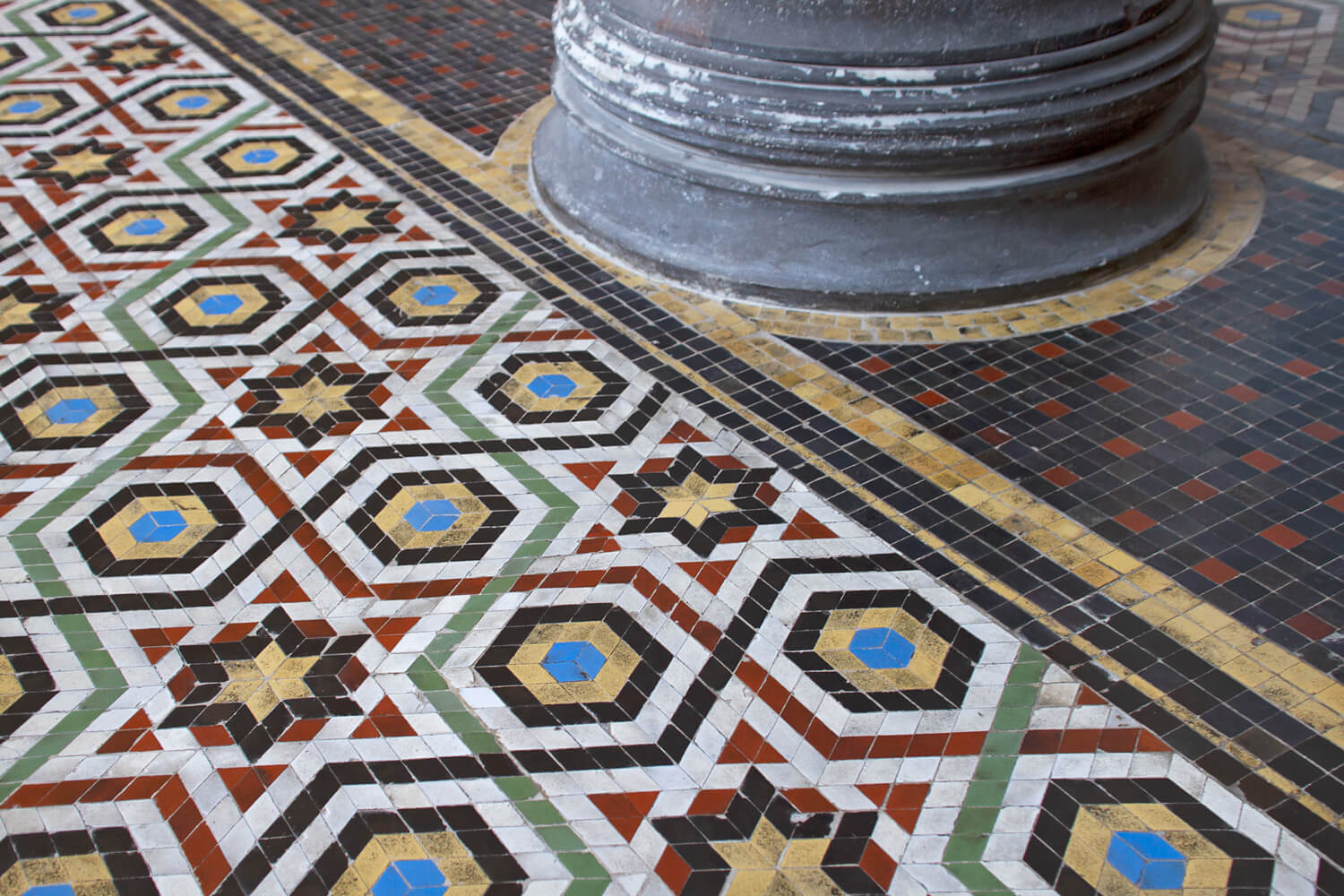 Neues Museum, Berlin
Berlin's Neues Museum, a UNESCO World Heritage Site, underwent a major programme of expert restoration work ending in 2009. GOLEM manufactured 600,000 mosaic tiles in 30 shades and four geometrical shapes for its elaborately patterned floors. We also produced lightweight bricks in a range of specially designed heritage-quality colours for the vaulted ceiling.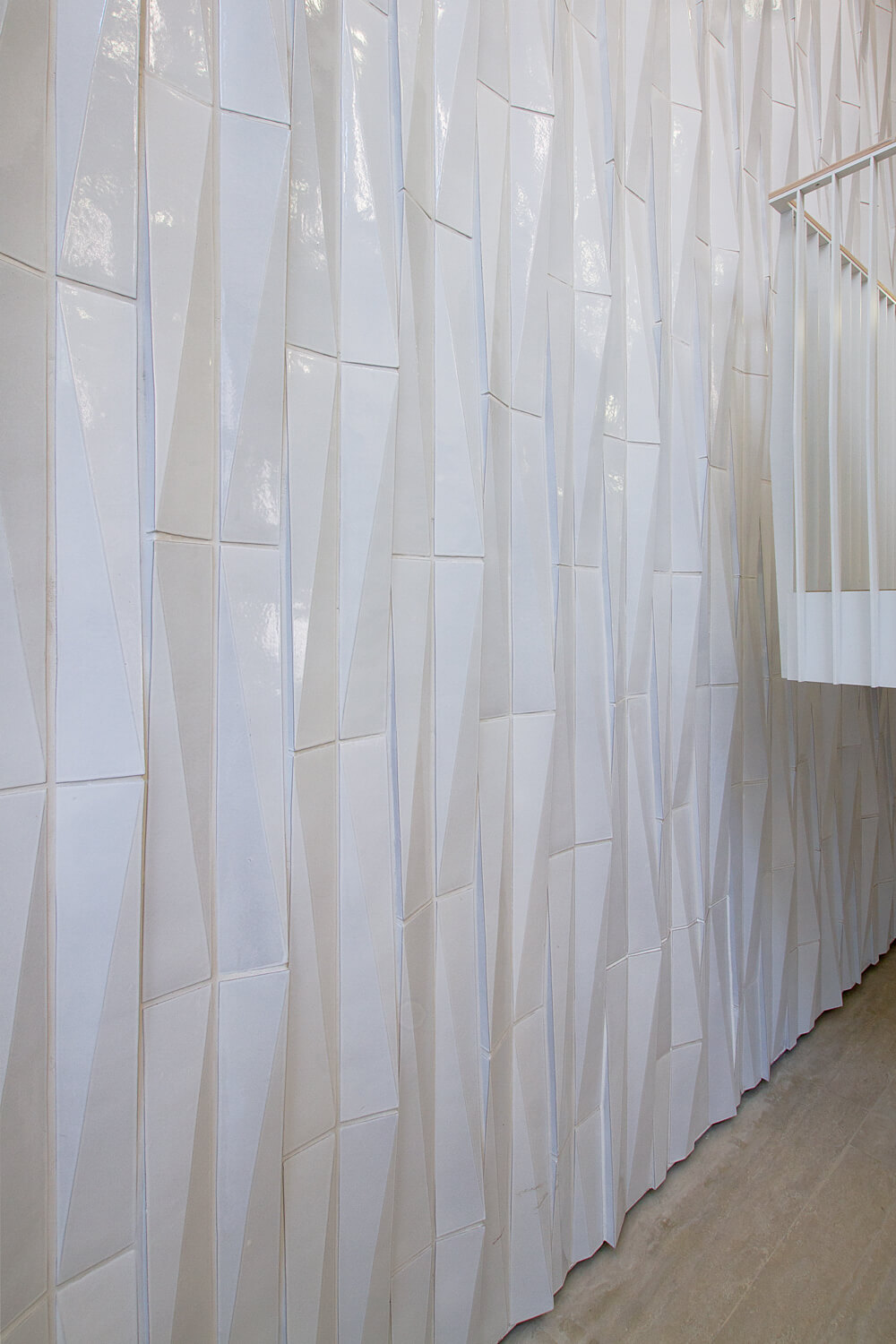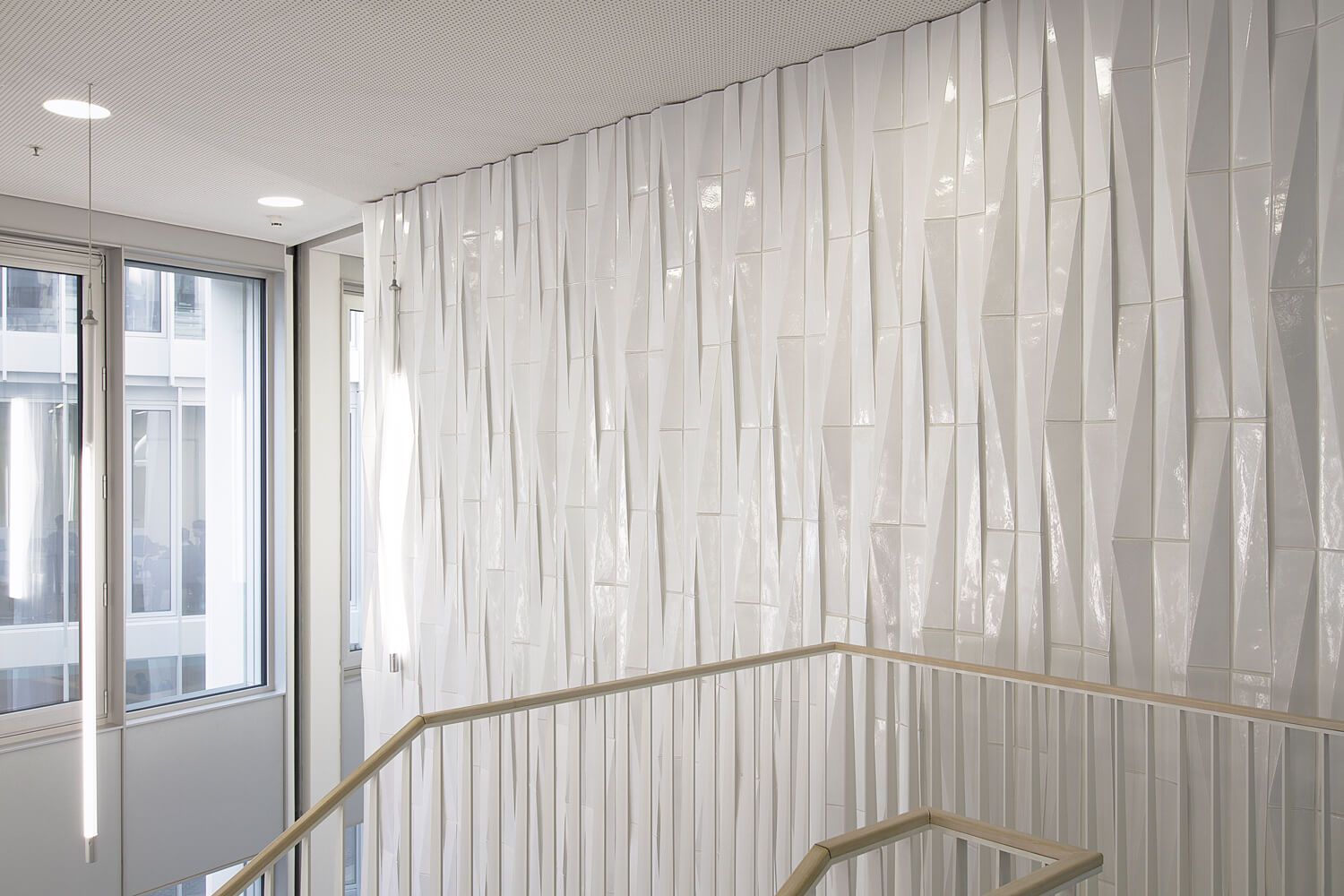 Tour Total, Berlin
GOLEM manufactured white-glazed facing bricks for the mural relief in the foyer of the Total Tower in Berlin's "Europa City".
Project design: Barkow Leibinger, 2016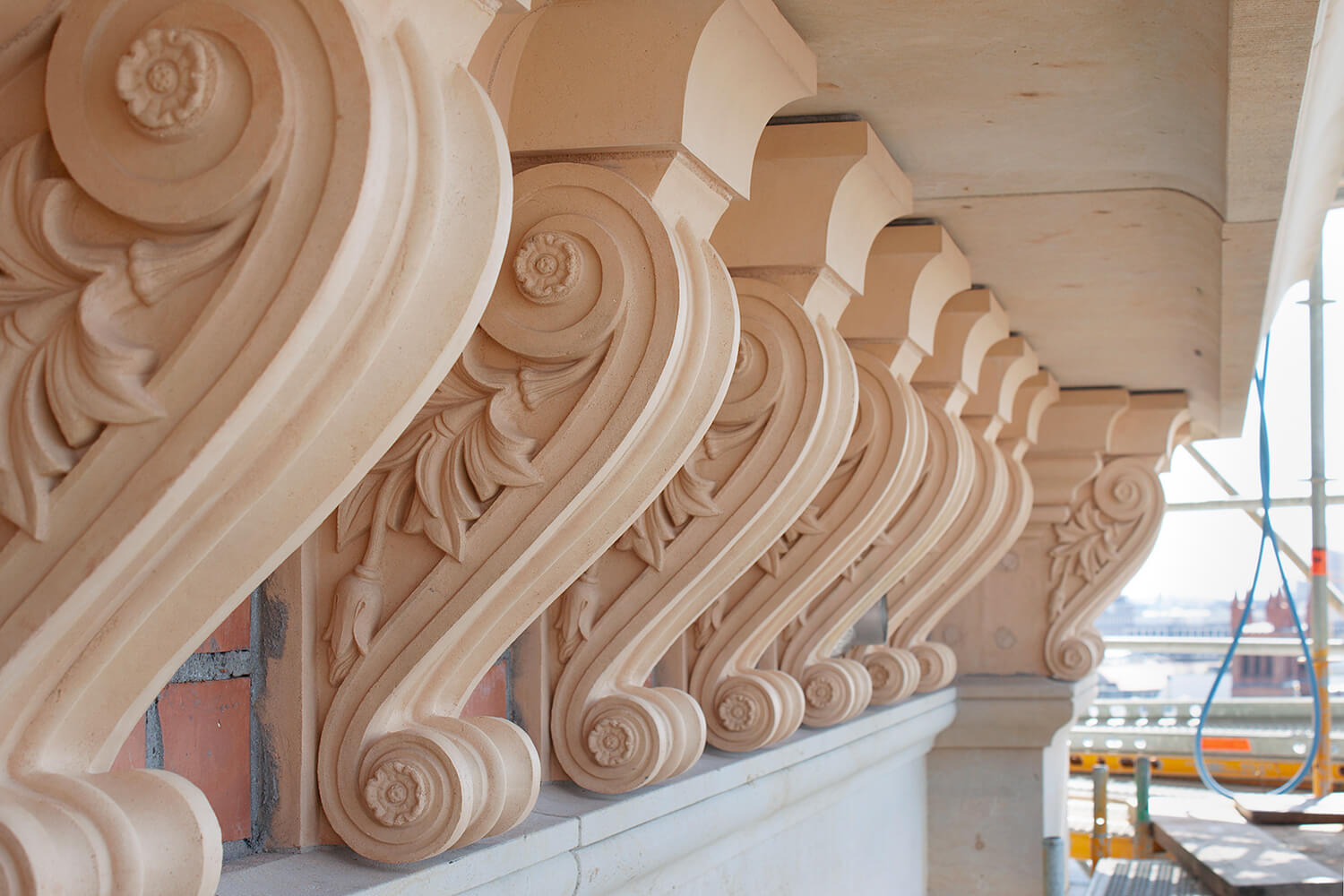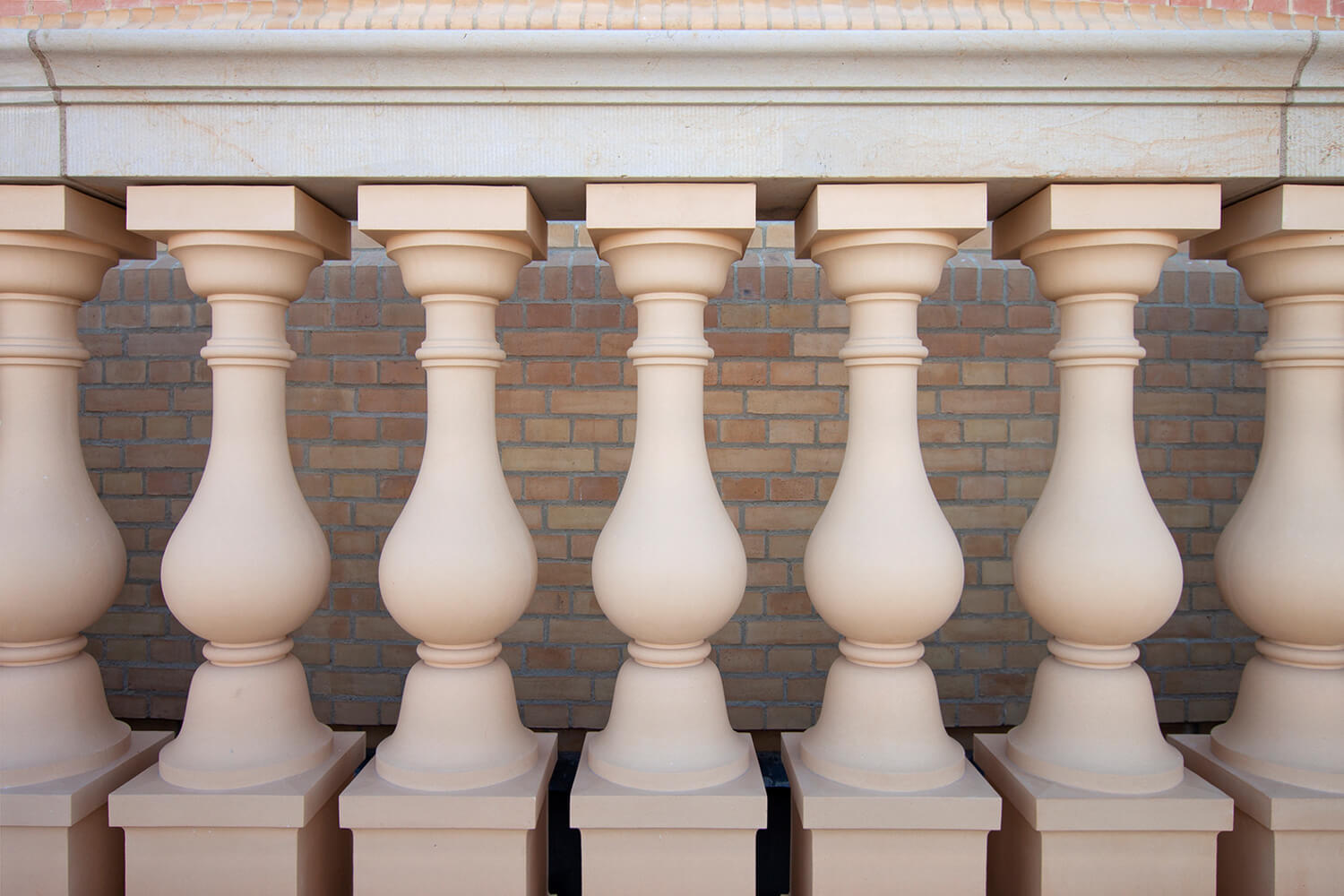 City Palace Berlin
GOLEM used light yellow-burning clay to manufacture sculpted terracotta pilaster capitals and balusters for the restoration of the Berlin Palace in central Berlin.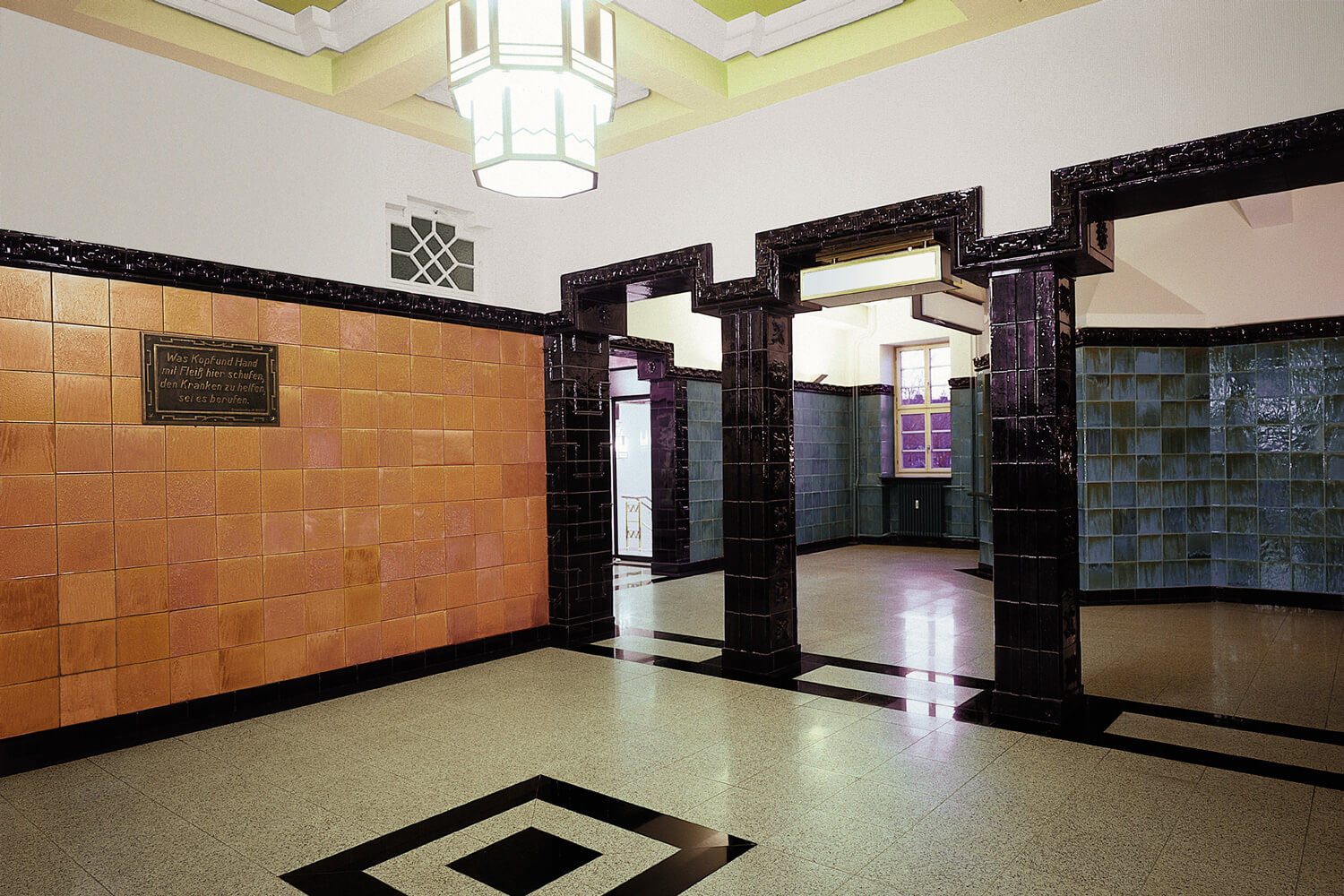 Hammonia Bad, Hamburg
GOLEM produced wall tiles and glazed facing bricks for the restoration of this Art Deco-style building, originally constructed between 1926 and 1928.
Wohnhaus Prenzlauer Berg
The walls and striking roof of this modern house are clad entirely in GOLEM varicoloured hand-painted bricks. The opalescent bricks give the structure an individual, living quality and link it to the neighbouring Gründerzeit buildings.
Project design: Barkow Leibinger, 2016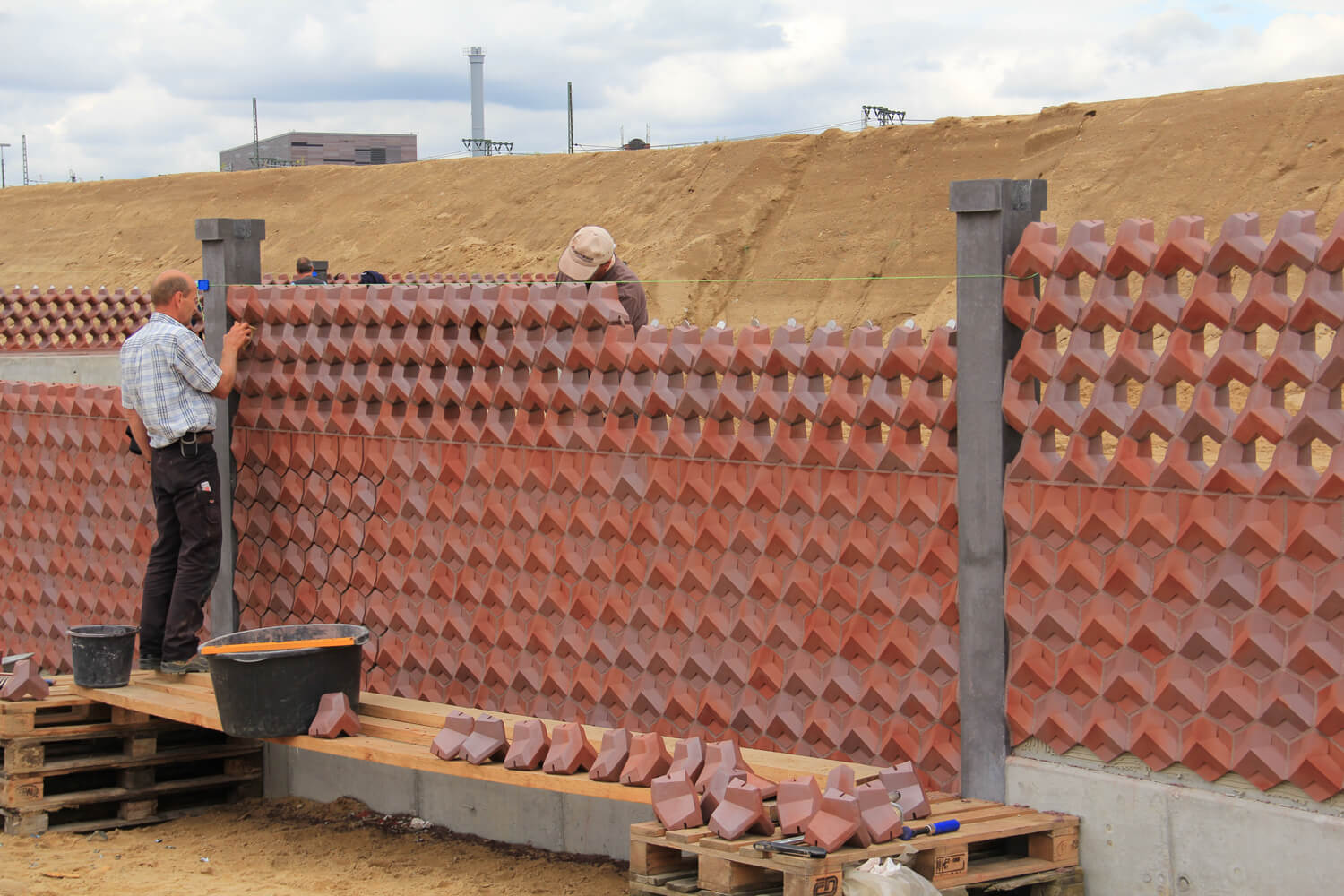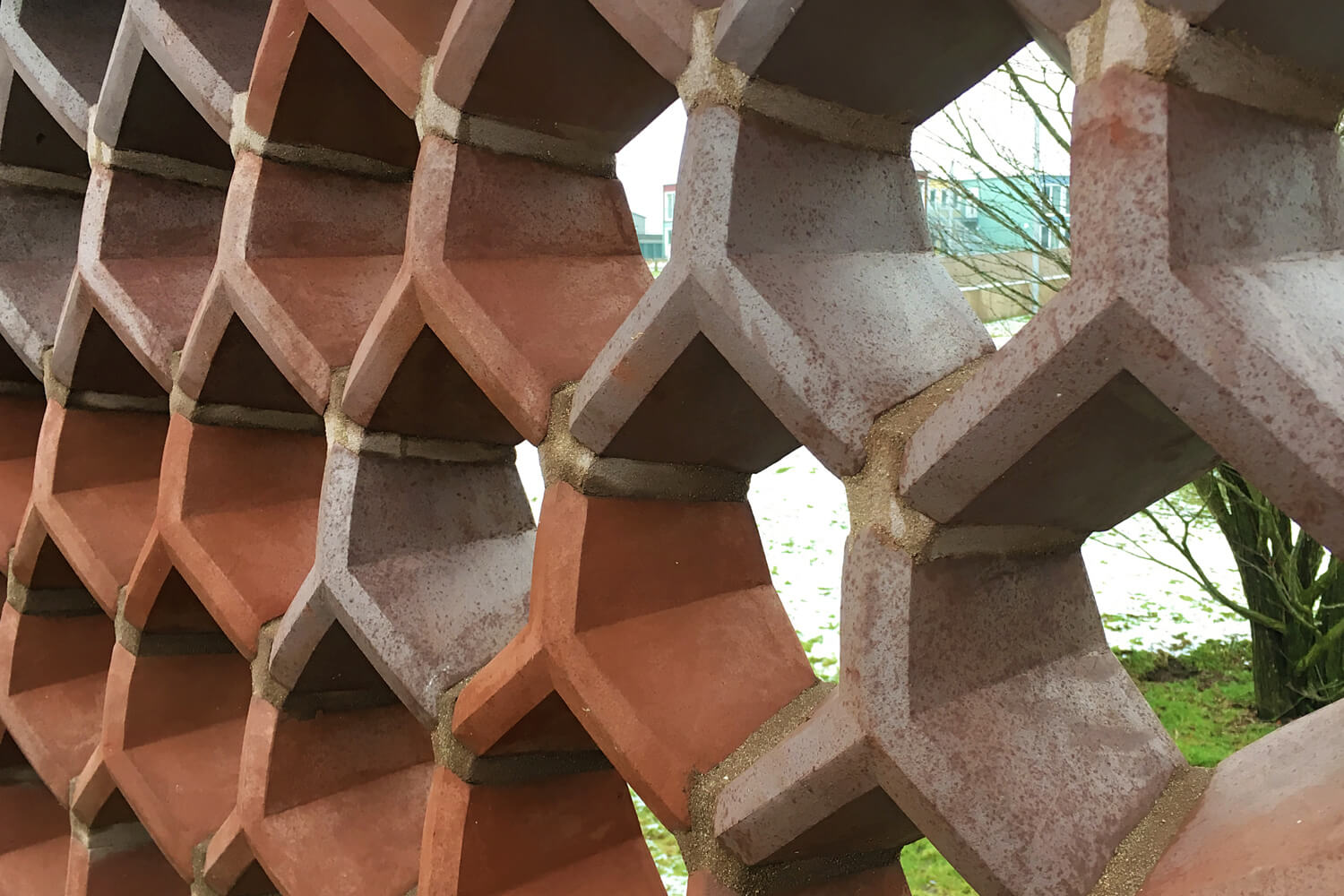 Lohsepark, Hamburg
Following the characteristic clinker architecture of Hamburg, the landscape architecture firm Vogt (Zurich/Berlin) designed walls made of transparent lattice stones as part of the new Lohsepark construction in 2014. GOLEM produced these individually developed shaped bricks.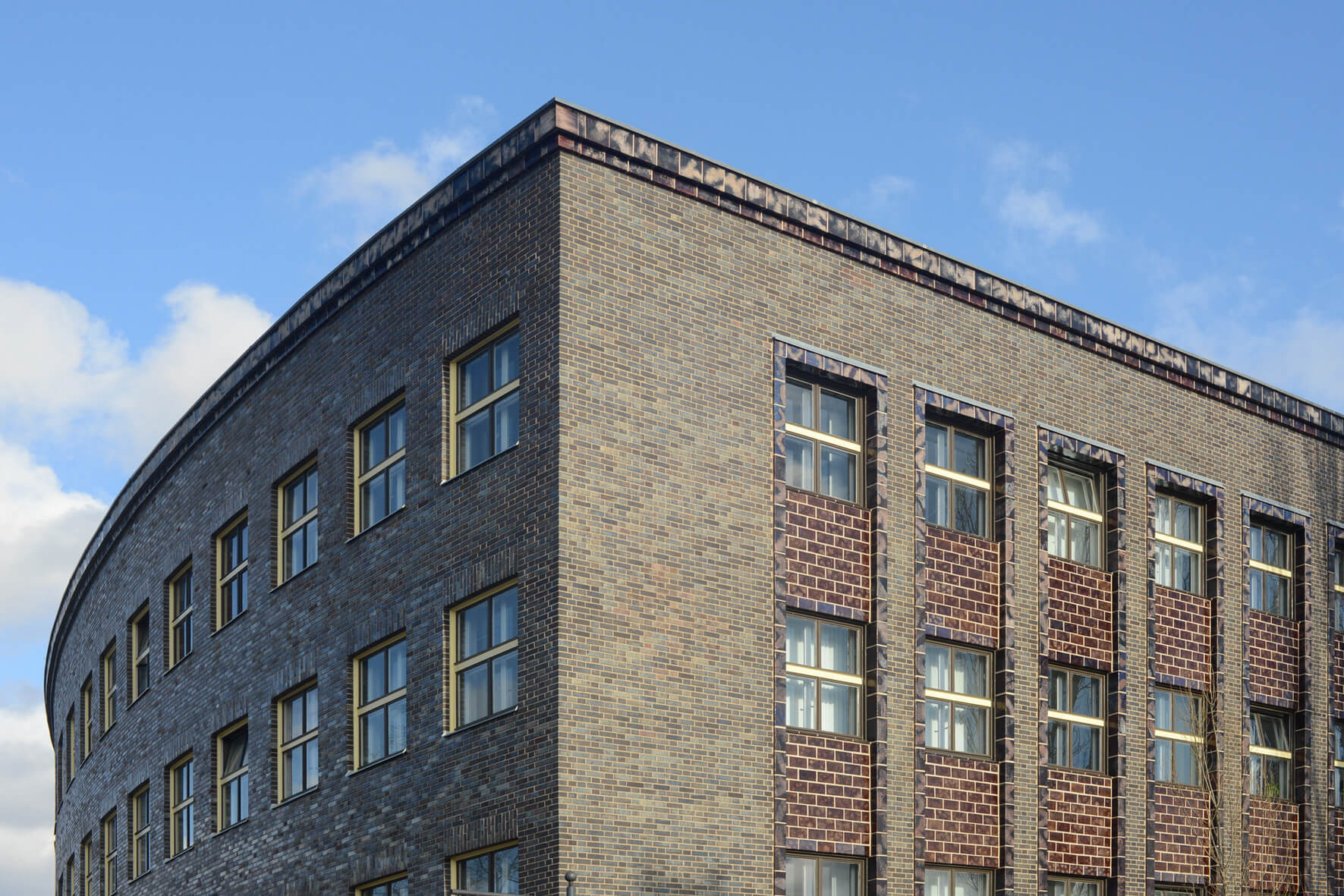 Haus des Rundfunks, Berlin
The idiosyncratic glaze design of the facing brick façade, which had to be filled by new production, presented us with enormous challenges in 2013. Our facing bricks were to fit seamlessly into the existing building without us being able to fall back on its underlying material – uranium oxide. Mixtures of reacting acidic and basic glazes, alternating application techniques and generous sorting out of the batches ultimately led us to our goal.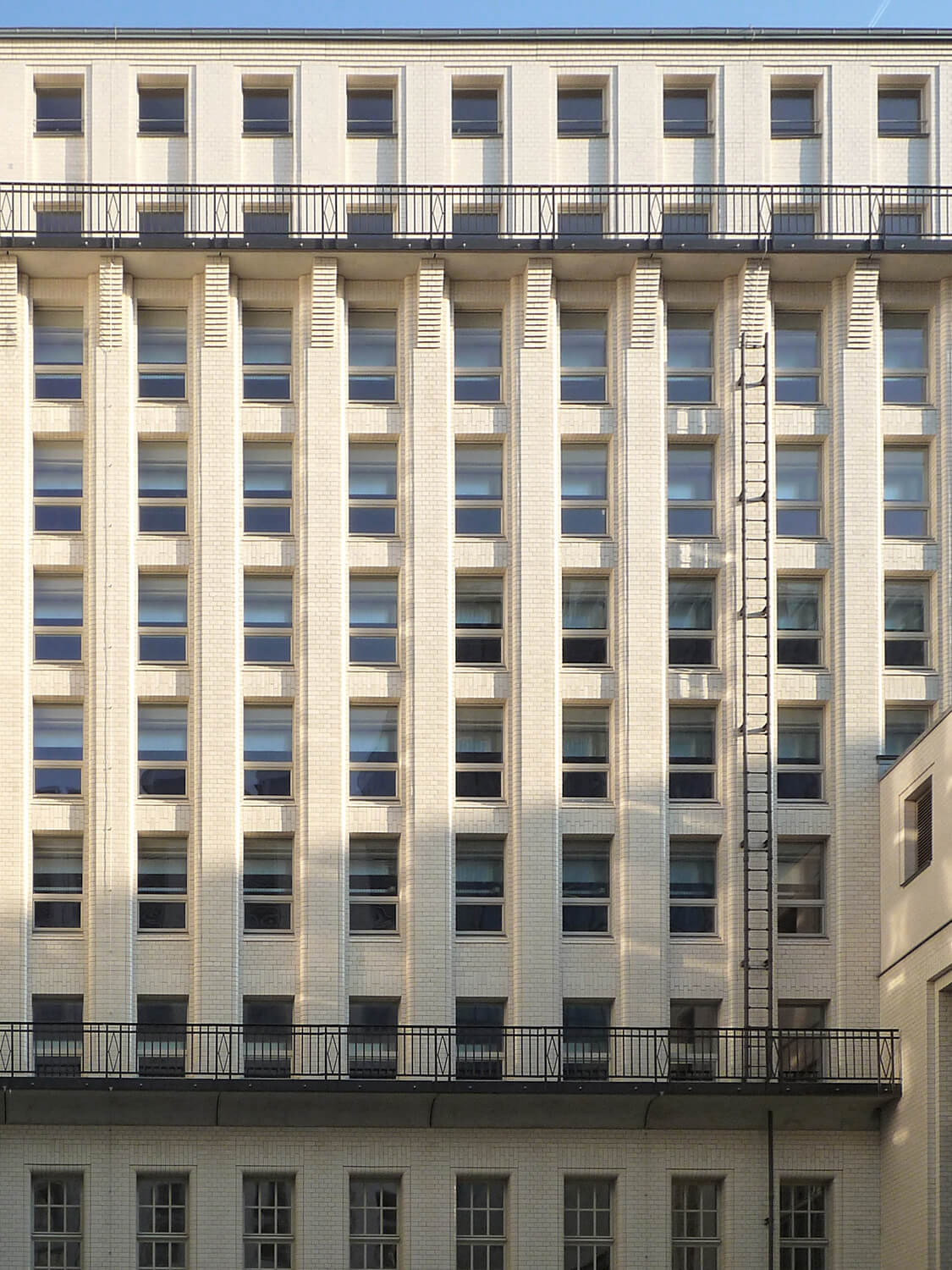 Staatsbibliothek zu Berlin
We have been involved in the general renovation of the house Unter den Linden since 2013. A quarter of a million facing bricks and shaped bricks in 26 different variants were produced and glazed for the overall project, which will soon be completed.
The views shown here may not yet be familiar to you, as the entire outer façade of the building is made of sandstone, specific to the cityscape. The inner courtyards, on the other hand, were renovated with our ceramics.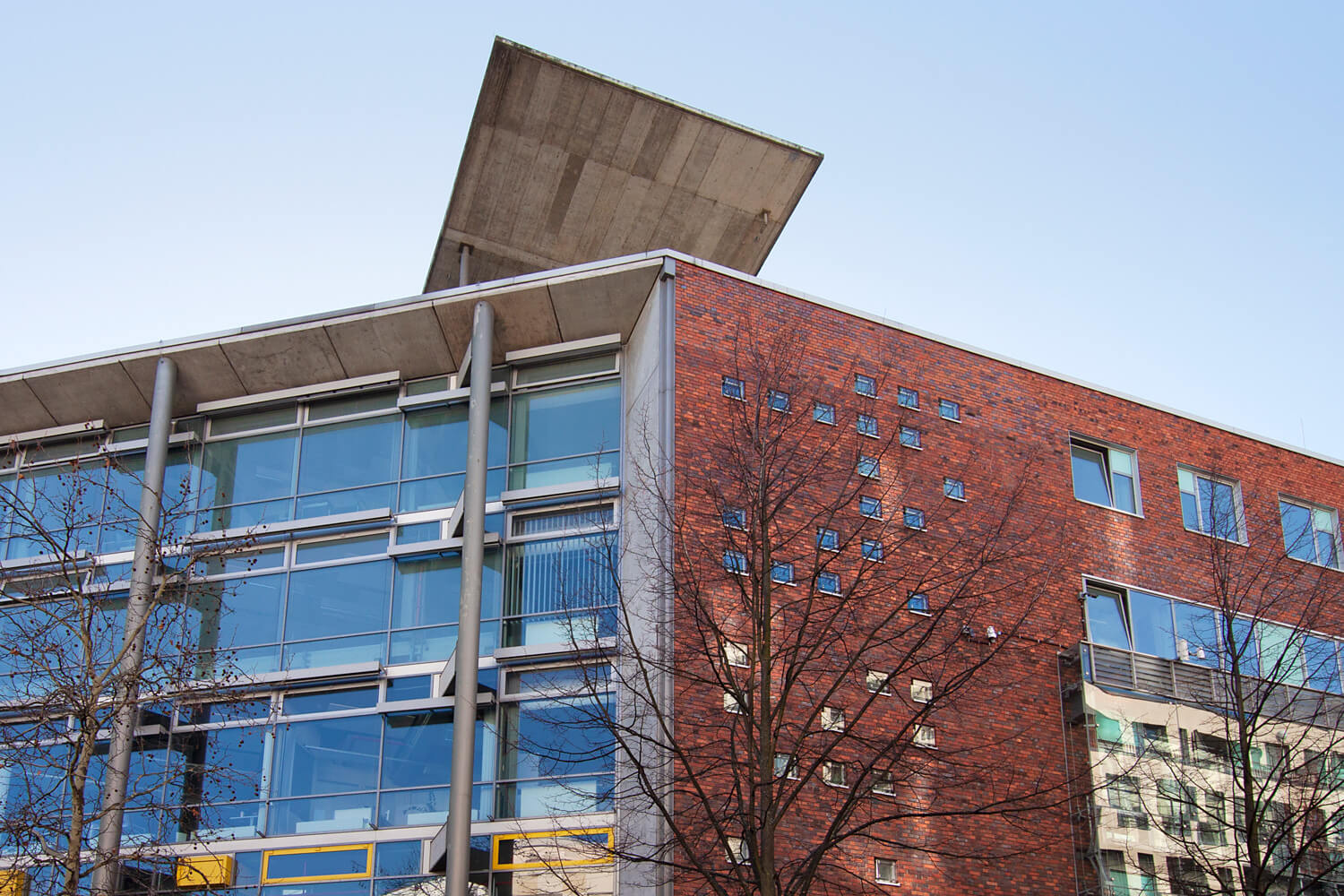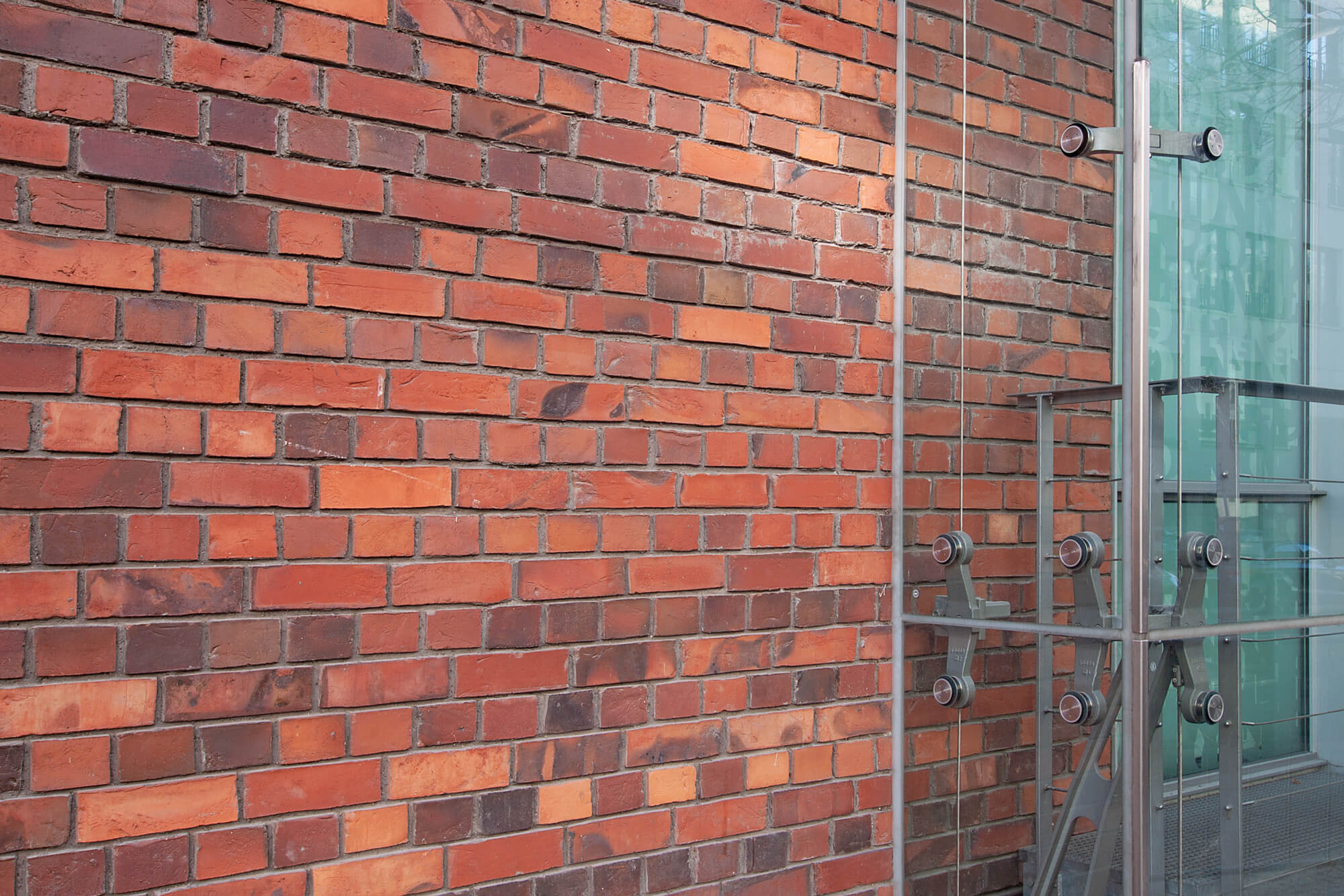 Bundesdruckerei – Federal Printing Office, Berlin
GOLEM's hand-moulded coal-fired bricks characterise the façade of the new Bundesdruckerei building and provide an exciting contrast to the glass and metal elements.
Hackesche Höfe, Berlin
The Hackesche Höfe courtyard complex in Berlin was refurbished in 1995/1996. GOLEM produced glazed facing bricks in carefully matched colours and textured porcelain stoneware pavers for the pavements in the courtyards.