Terracotta building components
Terracotta building elements differ from other building elements primarily in the high demands placed on the craftsmanship and artistic skills in the manufacturing process. The material captivates with its earthy, warm colours. In addition, the natural material is very weather-resistant and is therefore ideally suited for façade design.
Especially figurative terracottas require
a high degree of sculptural skills and craftsmanship
in order to be realised in ceramics.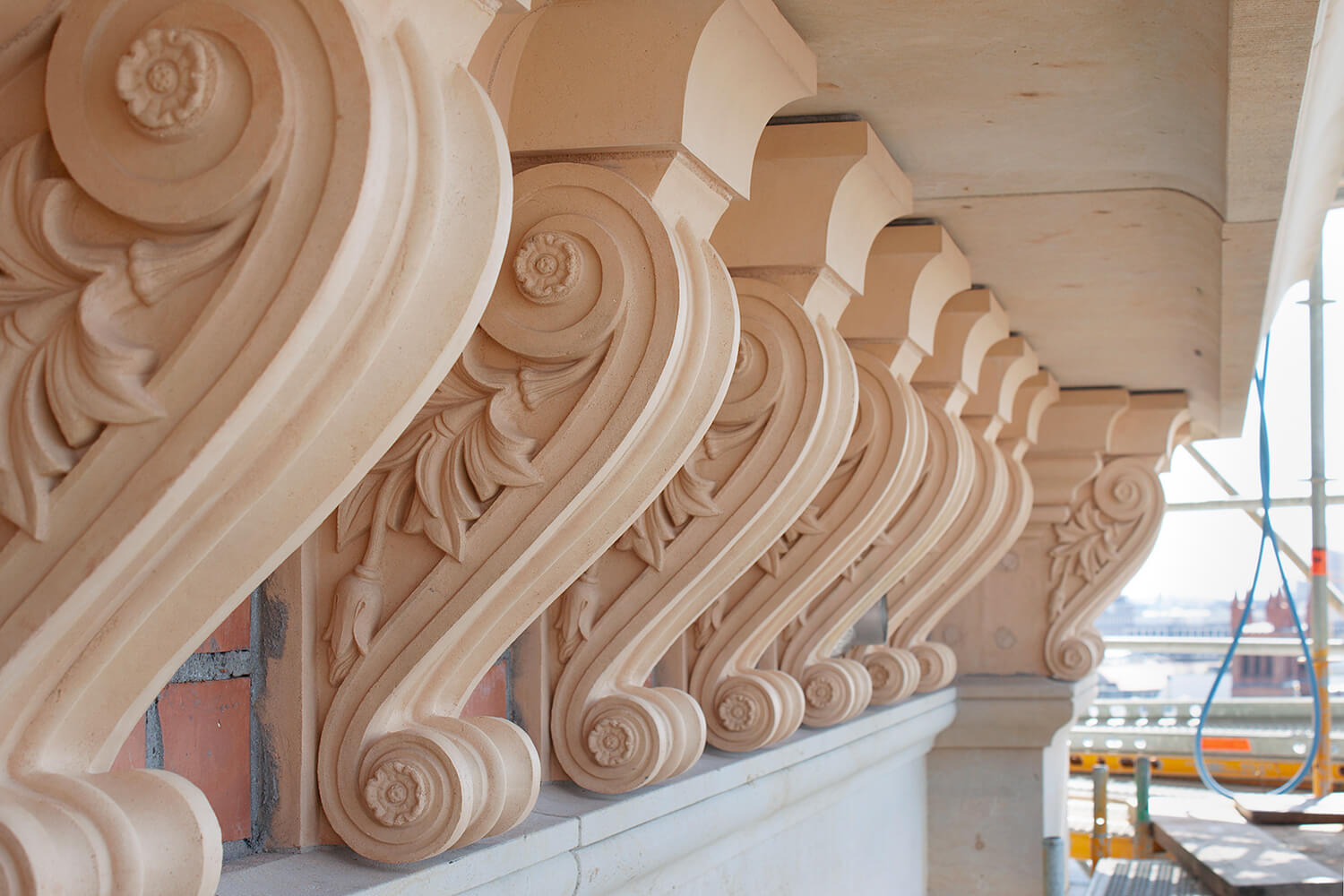 CITY PALACE, BERLIN
GOLEM used light yellow-burning clay to manufacture sculpted terracotta pilaster capitals for the restoration of the Berlin Palace in central Berlin.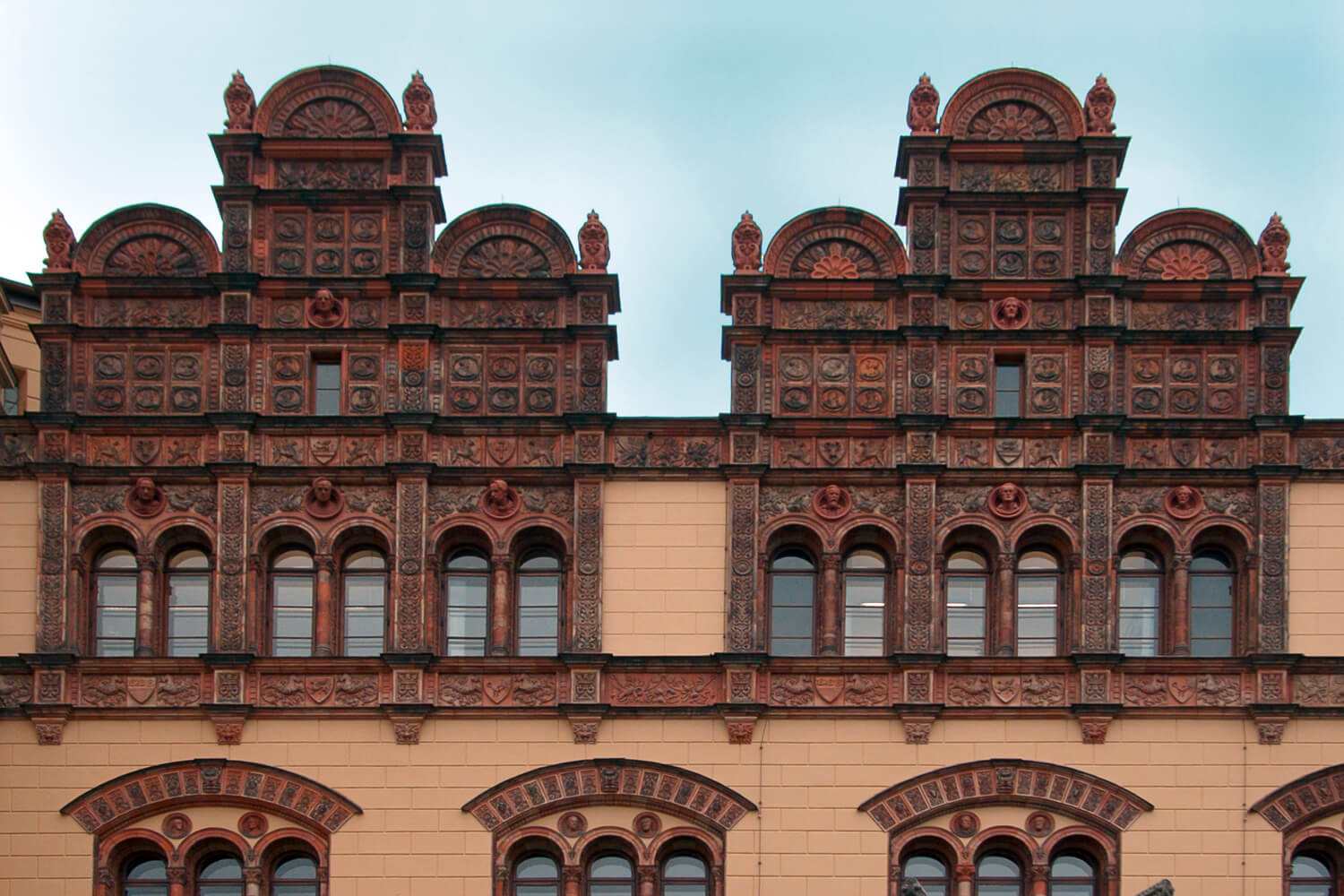 Schwerin Palace
In 2004/2005 the entire terracotta gable was revised. GOLEM supplied around 60 types of shaped bricks and terracottas.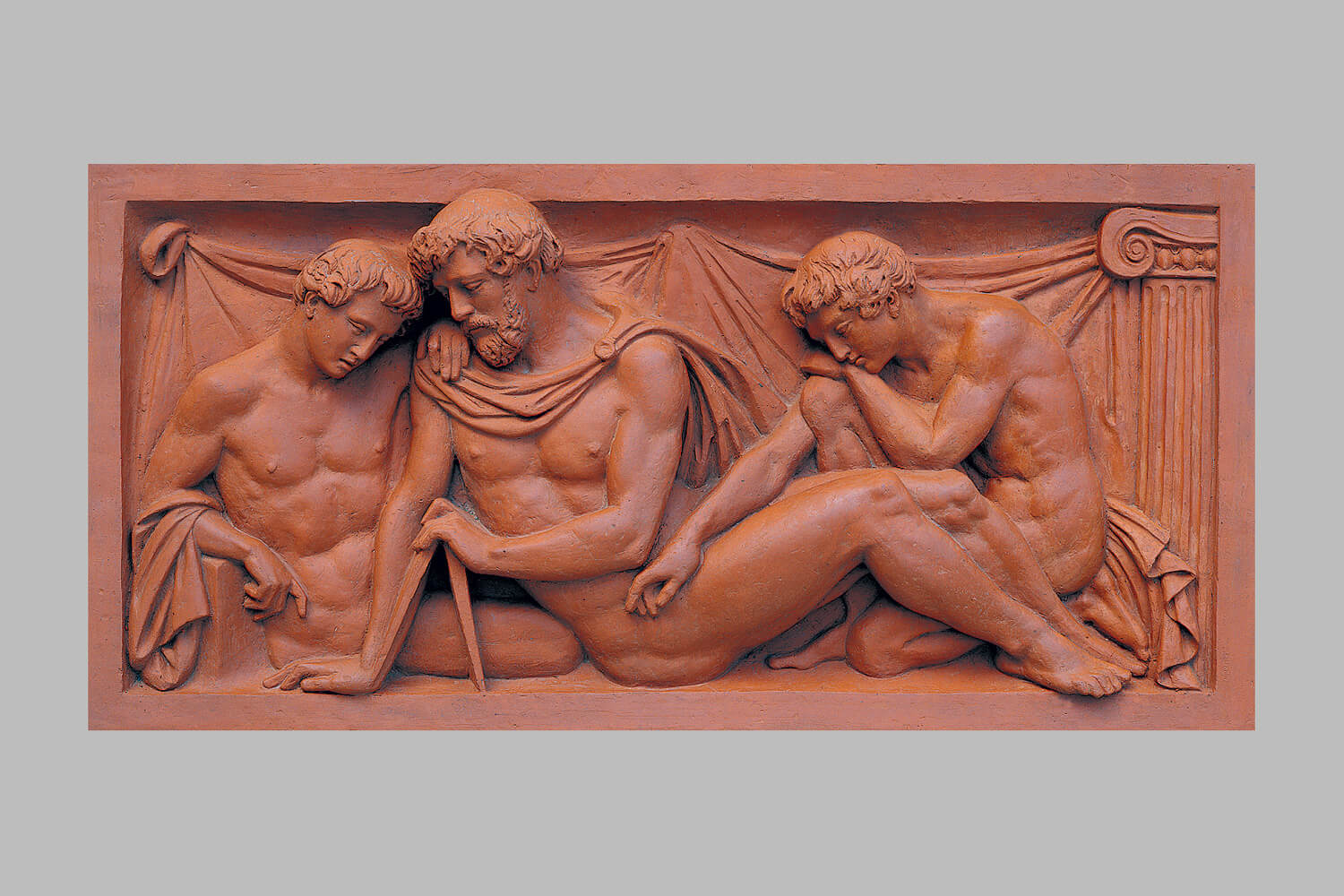 Bauakademie Musterfassade, Berlin
A full-size model facade for this project was erected in the 1990s and GOLEM produced terracotta friezes and over 100 different specials as well as the standard "Reichsformat" bricks required for its construction.
Alte Kommandantur, Berlin
For reconstruction of this building from 2002–2003 GOLEM formed 8 large-sized monolithic eagles.
CONSTRUCTION CERAMIC IN STOCK
In our warehouse we have shaped bricks, terracottas, copies of building elements and sculptural objects. We offer them to everyone for sale or reproduction.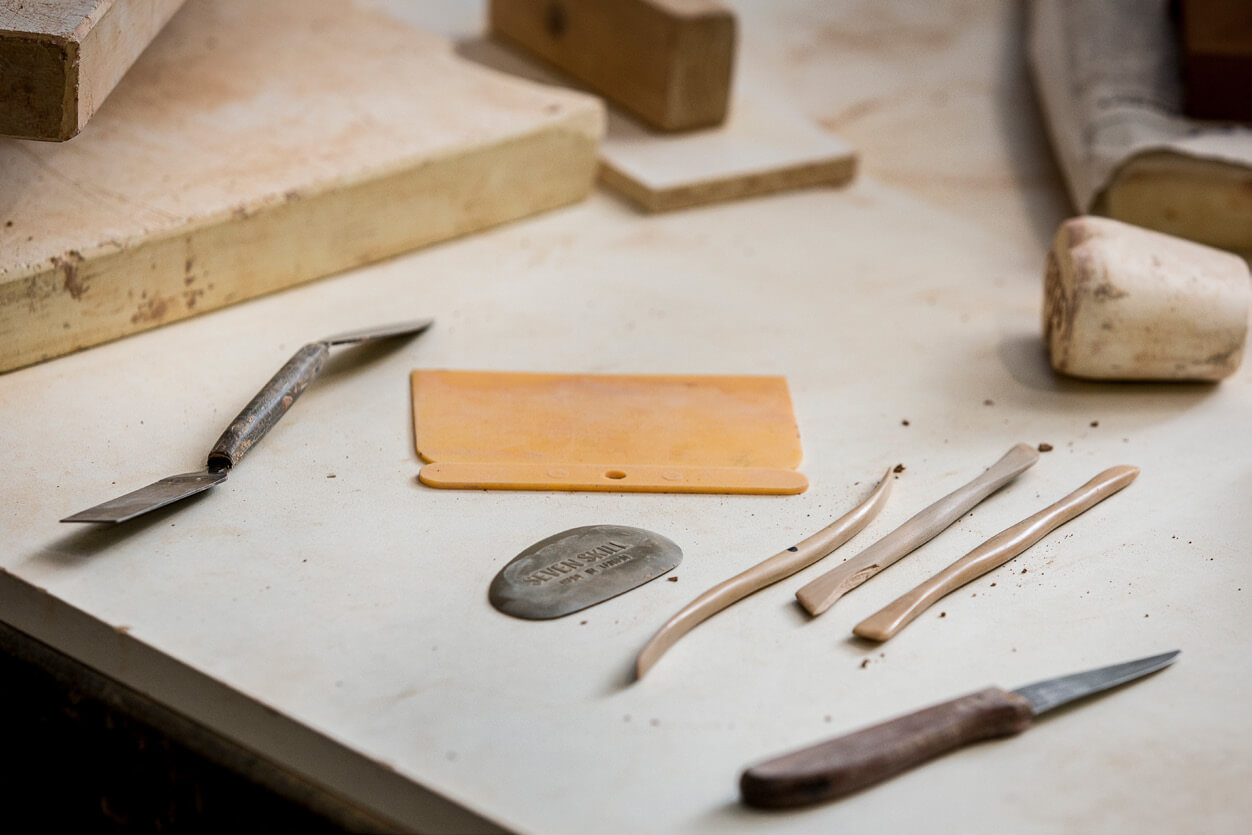 Contact
Phone (central office)
+49 33608 899 10
E-Mail
werk@golem-fliesen.de
Contact person
Michael Marschel, Sebastian Schröter
Address
GOLEM Kunst und Baukeramik GmbH
Alte Frankfurter Straße 2a
15236 Jacobsdorf, OT Sieversdorf