Architectural ceramics
Ceramics and architecture are closely linked historically. Ceramic elements are used to structure facades and wall surfaces. Horizontal cornices and vertical elements such as pilasters and columns are examples of historical facade elements. Glazed facing bricks such as quarter bats, cleaving tiles, shaped bricks, nose stones and facing slabs for external wall cladding are also architectural ceramics and make a decisive contribution to the appearance of a house.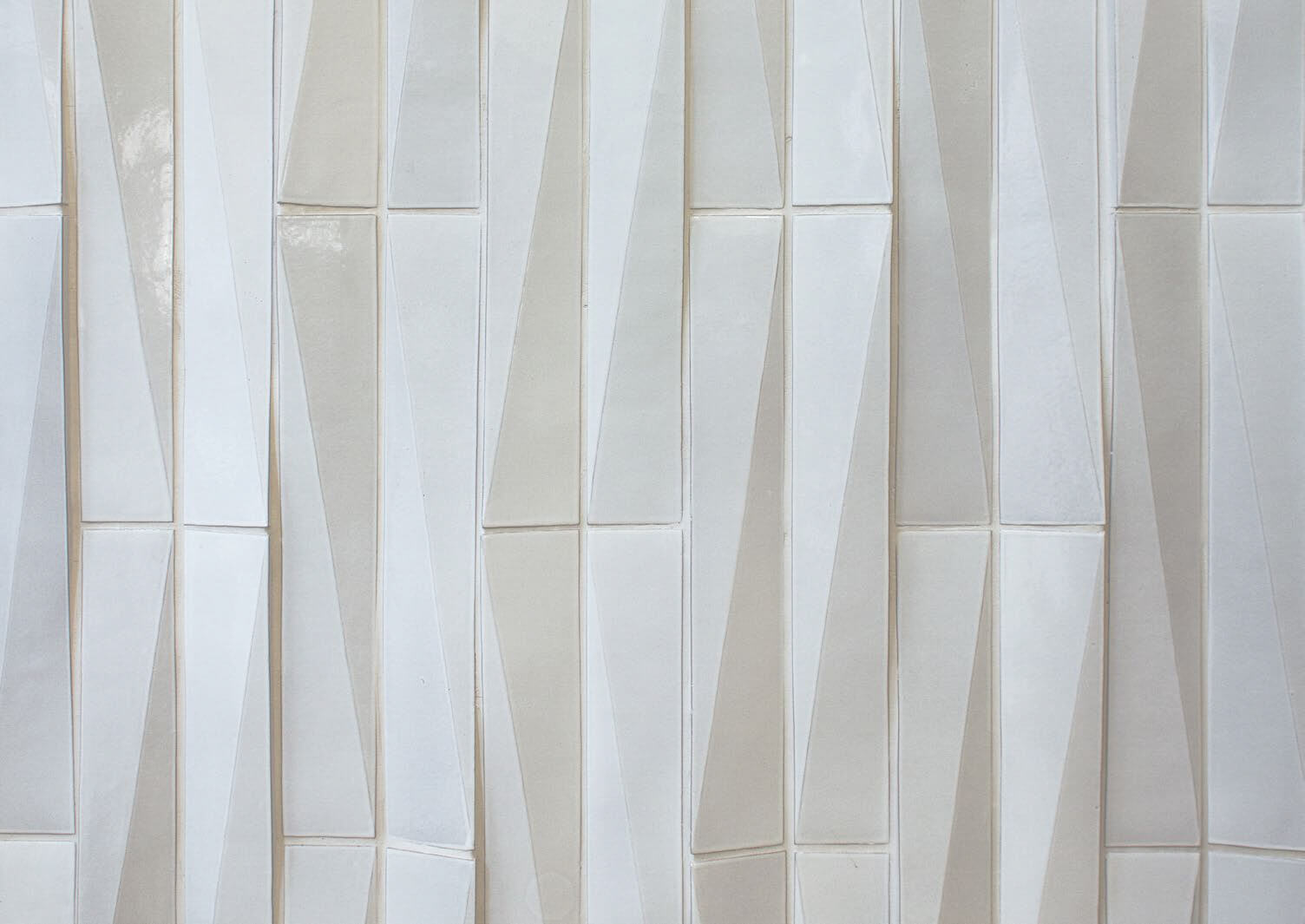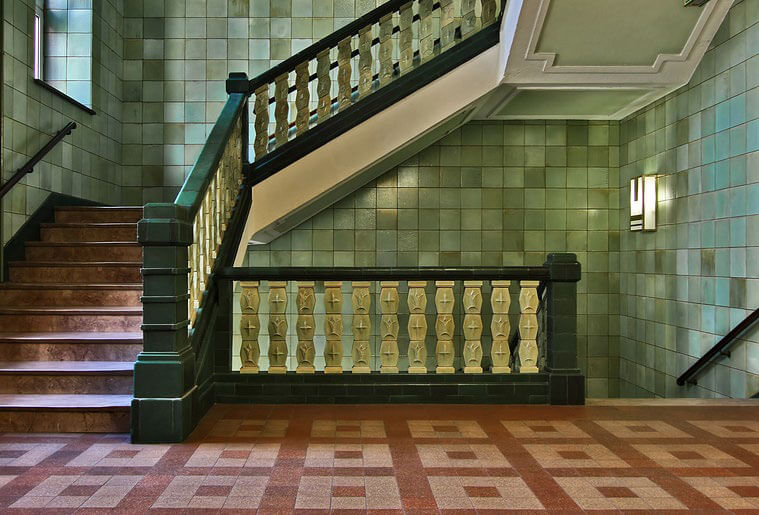 Glazed facing slabs
The facing stone is made of a plastic clay mass. According to the requirements on shape and function the production process varies from extruded to hand-moulded. Slugs and glaze combine in the firing process to form a product that meets the desired technical demands.
Our custom-made products are made to measure in colour, size and structure. The glaze is individually developed for each carrier material.
Individual designs
for architects
In order to guarantee the highest possible quality of our products, especially in the field of listed buildings, all our custom-made products as well as our series production are supervised by our in-house model and mould making department and our laboratory. This enables us to produce the most complicated floor, façade and roof elements as well as decorative elements for modern and sophisticated architectural ceramics indoors and outdoors.
Glazes and laboratory
By developing our own glaze formulas in our laboratory, we are able to make flexible adjustments to the colour and texture of the glaze in accordance with the carrier material until the result meets the customer's expectations.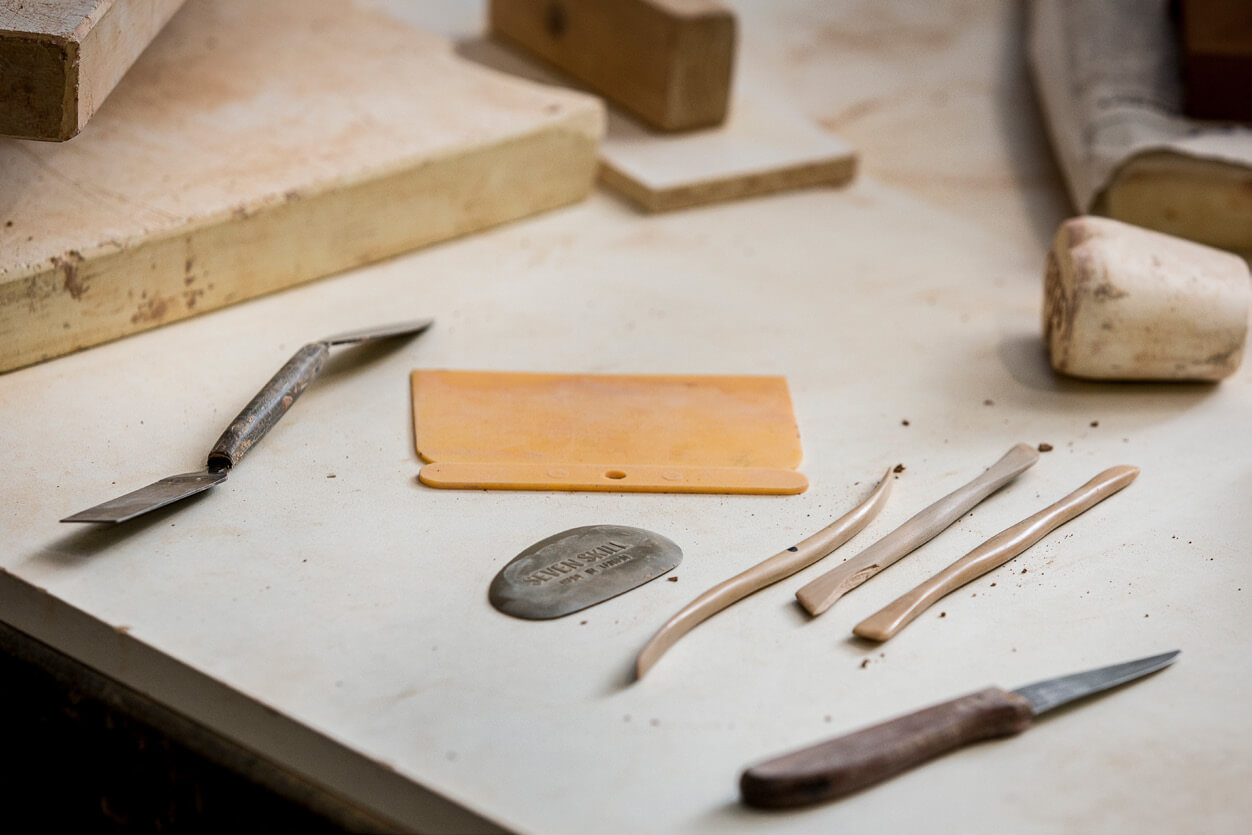 Contact
Phone (Central office)
+49 (0) 33608 89 910
E-Mail
werk@golem-baukeramik.de
Contact person
Michael Marschel, Sebastian Schröter
Address
GOLEM Kunst und Baukeramik GmbH
Alte Frankfurter Straße 2a
15236 Jacobsdorf, OT Sieversdorf